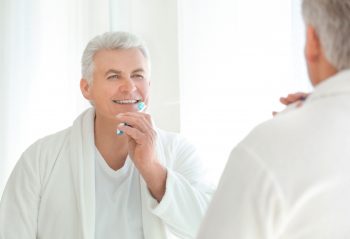 Is your current approach to smile care protecting your gums as well as your teeth? Cavity prevention is important, but your oral hygiene routine should help you prevent gingivitis as well. Fortunately, a routine that relies on brushing and flossing can defend against the bacteria that can affect your gums. Your Prairie Village, KS dentist's office can help make sure your efforts to protect your gums are effective. We look closely for any signs of trouble, including problems with gingivitis, that can impact you. For patients who need to do something about an infection, we can provide ultrasonic scaling, a procedure that clears away harmful microbes under your gum line.
The Importance Of Preventing Gingivitis
If you have a good hygiene routine in place, following it consistently will help you avoid issues that can create long-term problems. If gingivitis develops and is not managed in time, the problem can progress, leading to gum disease that needs to be managed in the long term. At this point, the proper care may need to come from a specialist. Fortunately, you can take action before this happens, which can make your oral and general health easier to manage.
Protecting Your Gums At Home
When you brush and floss your teeth, you remove bacteria that gather throughout the day. Harmful agents that accumulate on your smile can impact your risk for periodontal problems as well as cavities. As you brush and floss, focus on cleaning every area of your smile, including those areas where your teeth and gums meet. Many people make themselves vulnerable to gingivitis because they do not floss, or because they only do so infrequently. Each day, you should take the time to thoroughly clean these spaces where your teeth meet, and you should do so with vertical movements that reach your gum line.
We Can Provide An Ultrasonic Scaling To Restore Your Gum Health
At your regular dental checkup, you can undergo a cleaning that targets bacteria responsible for your gingivitis. Your ultrasonic scaling removes the microbes that are spreading on the roots of your teeth below your periodontal tissues. This service gives you a chance to recover before an infection can worsen and create long-term issues to worry about. Those long-term issues include tooth loss, as gum disease is the leading reason why adults lose teeth as they age. We should note that regular dental cleanings, which take place during routine visits, will help you avoid future problems with gingivitis as well as dental decay.
Talk To Your Prairie Village, KS Dentist's Office About Gingivitis Prevention
Through treatments to help patients avoid or reverse gingivitis, our practice can provide important protection against periodontal problems. If you would like to learn more, or if you need to set an appointment, please call our Prairie Village, KS dentist's office at 913-901-8585.