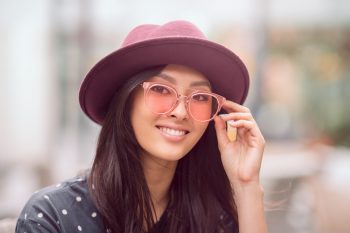 Sometimes, treatment to change a person's smile will focus on their gums. For someone with bulky or uneven tissues, this kind of care can have a significant positive effect, as it can make their smile more symmetrical, and it can add length to teeth that seem short or squat. At our Prairie Village, KS dentist's office, we can talk to you about the advantages of moving forward with a gum contouring treatment. This procedure can give you the positive changes to your appearance you are looking for without requiring permanent changes to your tooth structure. We can also discuss any other services that can make positive changes to the way you look.
How Can Gum Contouring Treatment Change Your Smile?
Many people assume that cosmetic dentistry will focus on making changes to patients' teeth, but the right approach sometimes calls for changes to your periodontal tissues. Gum contouring services help those who have tissues that appear bulky or uneven. With careful contouring work, we can smooth out their appearance and change your overall smile for the better. This work can also help patients experience fewer issues with bad breath and lower their risk for gum disease.
Proceeding With Your Cosmetic Treatment
Gum contouring will take place after your dentist performs a close evaluation to determine how this service can best help you. We will work carefully to even out the tissues, deal with areas of excess, and generally work to give you a more symmetrical smile. We are often able to finish helping a patient in this way after just one appointment!
Discussing Other Services That Can Change Your Smile
Whether you want to follow gum contouring work with another procedure, or just want to explore your alternatives, you should know that we offer several cosmetic services. The right one can help you put problems with dental discoloration, damage to your enamel, and more behind you. This work can be surprisingly conservative. For example, we can carefully modify teeth that look unattractive or out of place by performing tooth bonding and contouring work, procedures that make lasting changes without the need for permanent restorations.
Talk To Dr. Browne About Gum Contouring Treatment!
Are you ready to learn more about how cosmetic treatment can change your smile? One service Dr. Browne offers, gum contouring treatment, can make significant changes to the way you look by targeting flaws with your periodontal tissues. Whether you are looking into addressing a single issue, or wish to take on several concerns, we can help you plan care that leads to truly outstanding results! Remember that we are also here for you if you have concerns about your dental or periodontal health, or just need to book your next routine exam. If you would like to find out more, please call our Prairie Village, KS dentist's office at 913-901-8585.