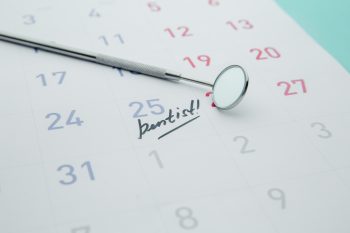 The regular trips you make to your dentist's office can have long-term value. At each visit, your teeth receive care in the form of a thorough cleaning, and they also receive attention in the form of a detailed check for active problems. By staying consistent with dental exams and cleanings, you can limit your risk for problems with your oral health over time. If you have fallen out of the habit of regular appointments, it can be more difficult to prevent problems from forming and worsening. At our Prairie Village, KS dentist's office, we provide important preventive services as well as different treatment options for problems that may arise between appointments.
What Do Dental Exams Do To Keep Your Smile Healthy?
At every routine exam, your smile undergoes a careful review. In addition to looking out for any cavities, your dentist will check for other issues, like gum disease, that can create difficult issues over time. Ideally, you will be able to leave your appointment without the need for further care. However, if a problem is discovered, we can recommend a service to address it before it worsens. For example, if you have a cavity, Dr. Browne can make plans to restore your tooth with a custom dental filling so that the cavity no longer poses a threat to you.
How A Routine Cleaning Provides Oral Health Support
Teeth cleanings have a valuable role to play in your preventive dental care efforts. One important benefit is that your hygienist can remove tartar formations that have accumulated since your last appointment. Tartar cannot be removed with a toothbrush or floss. If nothing happens to address the accumulation of tartar on your smile, you can be more likely to deal with dental decay and gingivitis.
The Relationship Between Dental Exams And Periodontal Health
At an exam, Dr. Browne will be on the lookout for any signs of poor periodontal health. The health of your gums can be more important than you realize. When an infection forms and goes untreated, it can worsen, which can lead to complications that are more difficult to deal with. When necessary, we will recommend that you undergo an ultrasonic scaling instead of a standard teeth cleaning. This is a procedure that carefully removes bacteria that are already present below your gum line. Ridding your teeth roots of these microbes will give your gums an opportunity to heal after an infection.
Schedule Your Next Dental Exam With Our Prairie Village, KS Dentist's Office
Dr. Browne is ready to help patients maintain healthy, attractive smiles! Your regular exams play an important role in preventive dental care, which is why you should be consistent about scheduling and attending them. To find out more, please contact our Prairie Village, KS dental office today at 913-901-8585.