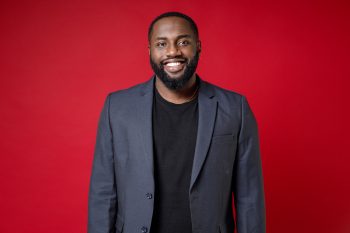 How does your commitment to periodontal health help you preserve your overall oral health? The work you put into protecting your gums can have more benefit than you realize. By preventing problems with gum disease, you lower your overall risk for tooth loss. You also avoid difficulties that can interfere with your general health. At our Prairie Village, KS dentist's office, we provide preventive dental services that provide support for your teeth and gums. Regular teeth cleanings remove harmful bacteria before they can cause issues. If you show signs of gingivitis at your appointment, we can provide an ultrasonic scaling to remove bacteria that cause an infection.
The Health Of Your Gums Can Have More Impact On Your Overall Health Than You Realize
Did you know that gum disease can lead to tooth loss? When an infection forms and worsens, it can lead to damage to the tissues that support teeth. When this occurs, teeth become loose, which can make tooth extraction necessary. Gum disease can also make you more vulnerable to difficulties with your general health. Bacteria can spread to different parts of your body through your bloodstream, and may make it harder for you to manage other active health problems.
Discussing Periodontal Health At A Routine Dental Exam
At every routine dental visit, your dentist will look out for more than just problems with dental decay. While cavity checks are important, that is just one part of our overall approach to caring for your dental health. Dr. Browne will evaluate you for any signs of a possible infection. When patients are dealing with gingivitis, an ultrasonic scaling will remove bacteria that are gathering on their teeth roots causing their health troubles.
Some issues with gingivitis can be identified between appointments. When you care for your smile, you can look out for the following:
Problems with bleeding or sensitive gums
Signs of tissue swelling or discoloration
Gum line recession
Increased frequency of bad breath
Other Potential Problems We Can Help You Avoid At A Checkup
What else can your dentist do to protect you when you go in for a routine checkup? At your appointments, we can evaluate you for signs of potentially serious conditions, including oral cancer. We can also take on any issues that you have with jaw pain and stiffness, or difficulties with habitual teeth grinding.
Talk To Your Prairie Village, KS Dentist About Your Periodontal Health
Dr. Browne is prepared to help you maintain a healthy, confident smile, which means providing more than just protection against cavities! At every routine appointment, we thoroughly check you for any potential issues, including issues with your periodontal health. To find out more, please contact our Prairie Village, KS dental office today at 913-901-8585.