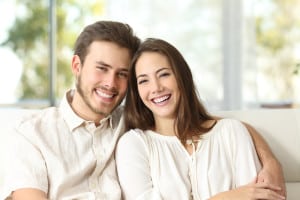 If you take care of your teeth at home, and visit your dentist regularly for checkups, you should be able to keep your oral health in good standing. However, there are a number of potential threats you should be mindful of. The most popular concern is cavities – according to the NIDCR, more than 90% of adults have had at least one cavity. However, while fighting tooth decay is important, it is not the only priority. Your teeth and gums face several threats; when you spot symptoms of poor oral health, you should work with your dentist for a prompt remedy.
Cavities
Cavities are a common problem, but that does not mean you are powerless to fight back. Perform at-home maintenance, and watch out for foods and drinks that are acidic, or are high in sugar. If you do develop a cavity, your dentist can restore the health of your tooth.
Bruxism And TMJ Problems
Bruxism and TMJ issues can be painful, and can make it harder to eat and speak. Bruxism, or teeth grinding, can actually be a contributor to uncomfortable problems with your TMJs (your jaw joints). It can also cause serious damage to your teeth. A special mouth guard from your dentist can help you deal with these problems.
Gum Disease
While gum disease is not painful, it can be identified by its tendency to make your gums swell, or bleed more easily when you clean your teeth. An ultrasonic deep cleaning can help fight back against a periodontal infection.
Oral Cancer
At every checkup, your dentist will be on the lookout for signs of oral cancer. Oral cancer can be fatal, and it is important to diagnose it, and start treatment, as early as possible.
ABOUT YOUR PRAIRIE VILLAGE

, KS

DENTIST

:
With decades of professional dental care experience, native of Kansas City, Robert M Browne, DDS is proud to provide general, cosmetic, restorative, and prosthetic care to patients from Prairie Village and surrounding communities. To learn more or to schedule a visit with Dr. Browne, contact our office today at (913) 901-8585.