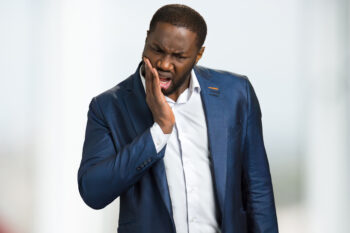 While cavities are often caught and treated during routine oral health exams, severe decay can make treatment a priority. The onset of persistent or serious discomfort can be a warning that your cavity is responsible for an infection within the tooth structure. In time, this infection can lead to both the further spread of bacteria and the loss of your tooth! To prevent advanced complications and put a stop to your discomfort, you can reach out to arrange care on short notice. Our Prairie Village, KS dentist's office wants patients to know that we offer emergency dental services. Because this timely care is available, it can be easier to both stop active pain and prevent potential complications with your smile and overall health.
Tooth Decay Can Become A Painful And Alarming Problem
When a cavity first develops, it can go unnoticed. The problem still requires treatment at this point, but it can remain undetected if you do not have a regular oral health appointment scheduled. By sticking with a routine of semiannual exams, you can both lower your risk for cavities and improve your chances of having problems that do form identified and treated. When decay has more time to affect you, the problem can turn into a serious one. Over time, bacteria will make their way into your pulp, the tooth's central chamber and home to its living tissues. An infection in this space can cause a disruptive degree of pain, and it can threaten your overall oral health!
Scheduling Emergency Services For Urgent Care
A serious toothache can be hard to live with as well as a warning that you need to see your dentist promptly. Fortunately, we can make care available on short notice. During your emergency dental visit, Dr. Browne will evaluate an aching tooth so that the appropriate care can be provided. An advanced cavity can call for the performance of root canal therapy. This service, followed with the placement of a dental crown, can put an end to your difficulties while still preserving your smile and dental well-being.
What We Can Do To Make Severe Cavities Less Likely To Occur
Whenever you see your dentist for a routine appointment, you receive a thorough review of your smile health. This can lead to timely care before a cavity turns into something serious. You should know that your visits also provide protection against decay in the future, as we can perform dental cleanings that remove the accumulated plaque and tartar that can make decay a more likely experience.
Talk To Your Prairie Village, KS Dentist About Dealing With Severe Tooth Decay!
Severe tooth decay is not a problem that you should take lightly. Fortunately, emergency services are available when the painful symptoms of an advanced cavity affect you! If you would like to find out more, reach out to our Prairie Village, KS dentist's office at 913-901-8585.