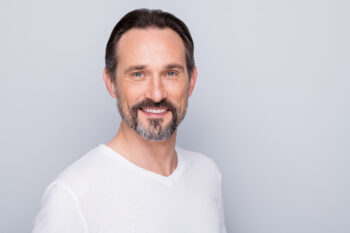 When you have an urgent need for dental work, you may feel some concerns that touch on more than just your oral health. While you can feel confident that your dentist will be able to address discomfort and stop a problem with your oral health from worsening, you may have doubts about your appearance after treatment. How can you be sure that your restored tooth will still look natural, and still be a good fit for your smile? At our Prairie Village, KS dentist's office, we can provide restorative services that are concerned with your appearance as well as your oral health. That means that in addition to treating the cause of your concern, we can make sure a lifelike restoration is in place to provide cosmetic as well as functional benefits.
We Are Ready To Handle Urgent Dental Problems
Our practice wants our patients to know that we are here for them in the event of a dental emergency. Dr. Browne can provide support on short notice when an injury, significant tooth pain, or another problem calling for prompt support arises. Because you have access to treatment on short notice, you are less likely to lose a tooth in a vulnerable state, and you spend less time worried over your appearance and discomfort. Just as we provide lifelike restorations for patients affected by cavities, we can offer solutions during your emergency treatment that address both your appearance and your well-being.
Taking Care Of Physical Injuries That Affect Your Tooth Structure
Physical injuries can leave you with sudden concerns about the way you look, your ability to bite and chew, and your well-being. In other words, they can be a source of anxiety for many reasons! Fortunately, you can shorten the time that you have to spend with this discomfort when you schedule urgent treatment. Depending on the condition of the affected tooth, we can recommend cosmetic dentistry, or we can move forward with the placement of a dental crown.
What If My Tooth Is Knocked Out?
A lost or loose tooth can be a big concern, and unfortunately, even with prompt care, the problem may be too severe to see the tooth effectively restored. With that said, remember that prompt care improves your chances of avoiding tooth loss. Even if a replacement is ultimately needed, we can provide different options for permanent restorations that offer functional support as well as esthetic value.
Our Prairie Village, KS Dentist's Office Provide Urgent Services
Through urgent oral health care services, our practice can help patients when they encounter unexpected difficulties that affect their smiles. If you would like to find out how we can help you, please reach out to our Prairie Village, KS dentist's office at 913-901-8585.