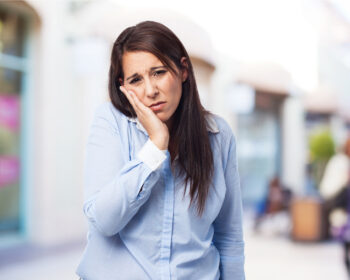 In most circumstances, patients have ample time to arrange their next dental appointment. A person with typical oral health needs should schedule preventive visits on a semiannual basis. Unfortunately, there are times when an appointment becomes an urgent matter. In these times, it is important to know that you have access to care on short notice. Our Prairie Village, KS dentist's office wants our patients to know that we can help them when they need to see someone as soon as possible. Because we maintain a commitment to providing emergency dental work, we can step in and help you if you have a potentially severe problem with pain, dental damage, and other concerns.
What Makes Dental Work An Urgent Concern?
Problems with your oral health can develop and worsen over time, but when they do occur, they be caught and treated at a general dental visit before you are aware that something is wrong. This can make restorative dental work more conservative. These visits also help you avoid future problems, making the odds of you needing restorative work less likely. However, there are situations that can make a prompt appointment important. For someone who is not consistent about dental care, this can be to address a problem with a cavity that becomes painful. In other circumstances, an emergency visit may be needed because of a physical injury that leaves you with a vulnerable, aching tooth.
Scheduling Your Emergency Dental Procedure
Let us know as soon as possible that you need an emergency dental appointment. By doing so, and by letting us know what the issue is, we can make the arrangements to see you in the shortest time possible. Once you are in the office, we can set out to provide the appropriate restorative dental work. Even if a tooth is knocked out, we can look at treatment options that preserve your full smile. With that said, in the event that a tooth cannot be saved, we can work to preserve your complete smile by planning treatment with a lifelike prosthetic appliance.
We Can Preserve Your Smile With Appearance-Friendly Restorations
When we need to permanently restore teeth, even during an emergency visit, we take your appearance into account. We can plan care with lifelike dental crowns or filling that will preserve the way you look even as they protect your enamel and overall tooth structure. This means that in addition to putting a stop to active concerns about your well-being, we can make sure your appearance is cared for!
Talk To Your Prairie Village, KS Dentist's Office About Our Emergency Services
Through your access to emergency dental services, you can feel more confident that you will be helped with a smile problem, even when that problem makes care a high priority. If you would like to find out more about our practice and our commitment to urgent care, please reach out to our Prairie Village, KS dentist's office at 913-901-8585.