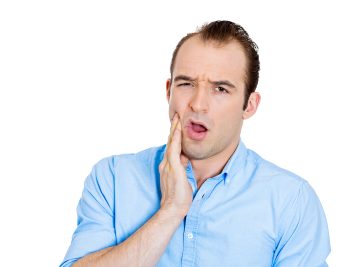 When you have a dental problem that concerns you enough to look for urgent oral health services, you can be relieved to find care on short notice. However, even when you do arrange this, you can feel worried that you will not be able to save your smile. At our Prairie Village, KS dentist's office, we can meet with you to address a dental emergency. Any time we meet with a patient to discuss their care, we will look for ways to fully address their issues and also provide work to preserve their smile. We can do this thanks to our use of restorations that are able to closely match the appearance of healthy dental enamel.
Urgent Treatment Can Restore Your Oral Health Without Changing Your Smile
Urgent oral health services are made available to our patients because we know things can go wrong, and when they do, prompt care will be important. There is more to worry about than just worsening discomfort. As your tooth's health deteriorates, your risk for losing it will rise. This can be true if there is a physical injury or infection, and it can certainly be true if it is knocked loose or completely dislodged already. Fortunately, when you arrive, you can come in to see us on short notice and have the appropriate restorative dental services completed.
Reaching Out When Something Is Wrong
Reaching out as soon as you realize something is wrong will help you arrange timely care. When you arrive, we can evaluate your tooth to see just how serious the problem might be. Whether you have a chipped or cracked tooth, a problem with lingering discomfort, or an issue with teeth that are no longer secure, we can provide the appropriate feedback on care. That can mean the placement of a dental crown, but it can also call for more involved work. For example, if you have an aching or sensitive tooth, it may be necessary to undergo root canal therapy.
What If I Need More Than Just A Restoration?
If you need more than just a restoration for your tooth, we can help. Root canal therapy addresses problems within your pulp, the space where living tissues are housed. This will stop your infection from spreading, and it will help you by putting an end to your discomfort. In a situation where your tooth is beyond saving, we can discuss your options for prosthetic treatment.
Talk To Your Prairie Village, KS Dentist About Urgent Dental Services
Through treatment to address urgent dental problems, we can make sure our patients spend less time in discomfort, and we can ensure they are able to minimize long-term problems. If you have questions or concerns about urgent care, reach out to our Prairie Village, KS dentist's office at 913-901-8585.