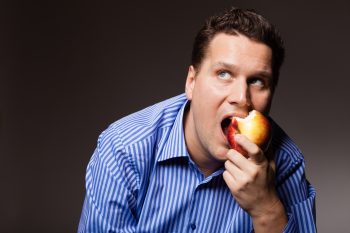 If you start to experience flare-ups of discomfort whenever you bite and chew, you would be correct in worrying about your oral health. The longer this issue continues, the more likely you are to experience worsening problems with headaches, limited jaw movement, and even problems with teeth grinding. At our Prairie Village, KS dentist's office, we can recommend that you begin this service to resolve problems with your bite and protect yourself against related teeth grinding issues! Through treatment for TMJ disorder, we can improve your quality life in key ways and help you address problems with friction and uneven wear and tear on teeth.
Are You Ready To Put A Stop To Problems With Bite Pain?
If you are ready to put an end to your ongoing struggles with bite pain, make sure you bring up the problem with your dentist. You may need their direct assistance to take on issues with an uneven, awkward, or strained jaw movement. Without that help, you can suffer continued discomfort from an unbalanced or limited movement, which can put more stress on your joints and muscles and also make it difficult for you to fully protect your smile. In addition to providing work to correct an imbalance, we can discuss other oral health services, including orthodontic treatment, to give you lasting bite improvements.
Discussing TMJ Treatment With Your Dentist
By discussing your issues with TMJ disorder, you can begin the process of modifying your bite function and making movements more even and comfortable. With a custom oral appliance, we can reduce the tension on your joints and muscles by training your jaw to remain in a more comfortable position. A guard is also useful for addressing nightly teeth grinding difficulties.
Can Orthodontic Work Help You Improve Your Dental Function?
If you have poor smile alignment, it can be difficult for you to bite and chew in a way that is comfortable. Through the use of Orthodontic Clear Aligners, we can make this a problem of your past. Clear appliances will help you make adjustments without drawing unwanted notice from others. They also let you take on problems with your spacing with appliances that you can remove at your convenience.
Talk To Your Prairie Village, KS Dentist About TMJ Treatment And To Resolve Problems With Bite Pain
The mounting discomfort you feel when you bite and chew could be linked to problems with TMJ disorder. The longer you let this problem go untreated, the more likely it is to seriously impact your health and quality of life. Dr. Browne can confirm that you need to deal with this problem, and he can start treatment to help you move past it! To find out more about how we can support you, reach out to our Prairie Village, KS dentist's office at 913-901-8585.