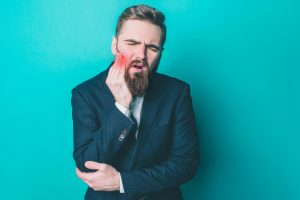 Hopefully, you will not have to find out what your dentist is ready to do for you during a dental emergency. Even if urgent care is something you would rather avoid, you should have an idea of what kind of support is available to you. Our Prairie Village, KS dentist's office can act quickly when a patient needs our help on short notice. If you experience a dental injury, we can examine the problem to determine the most conservative treatment option capable of fully supporting your smile. For problems with significant pain or sensitivity, we can look for the cause of your discomfort and provide services to resolve them.
We Are Ready To Act If You Experience A Dental Injury
Dental injuries are upsetting, hard to anticipate, and worrying for how they can affect your appearance. If your injury leaves your tooth loose, or completely knocks it out, you may feel especially worried about your smile. Contact our practice as soon as possible to explain what has happened. When you arrive for treatment, we will closely study the damage and talk you through treatment. Saving the tooth may involve both root canal therapy and the placement of a dental crown. In the event that there is no way to save a lost or badly hurt tooth, we can discuss plans to put a prosthetic restoration in its place.
Dealing With Heightened Pain Or Sensitivity
Dental pain and sensitivity can stem from several issues, but if the discomfort is severe or long-lasting, you should seek care as soon as you can. Ignoring persistent discomfort means ignoring a potentially serious tooth infection, one that will eventually cost you your tooth! Until they are removed during root canal therapy, the bacteria in your pulp will continue attacking the nerves and living tissues before spreading through your roots.
You Can Lower Your Risk For Severe Tooth Trouble With Regular Exams
Your regular dental exams will not make you luckier, but they do lower your risk for "sudden" problems with tooth pain stemming from advanced dental decay. At every routine visit, your teeth are closely studied. We can identify early signs of decay, or detect damage to your enamel that might create problems later. Once these issues are identified, we can move forward with restorative dental work to stop them from growing worse!
Your Prairie Village, KS Dentist Is Ready To Provide Emergency Dental Services
At our dentist's office in Prairie Village, KS, Dr. Browne is prepared to act if you need treatment on short notice! We want our patients to know that they have our support when a dental emergency arises. To learn more about urgent care offered at our office, or to discuss another oral health matter, please call our Prairie Village, KS dental practice at 913-901-8585.