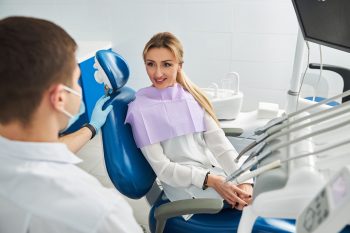 If you have a problem with gum disease, timely treatment will help you avoid potential complications that can hurt your smile and oral health. Over time, these microbes will gather at the base of teeth by your gum line, but as they accumulate, they can move under these tissues and cause gingivitis. At this point, you may notice changes such as increased sensitivity to bleeding, swelling, and even the persistence of bad breath. At our Prairie Village, KS dentist's office, we can recommend that you undergo ultrasonic scaling, a procedure that clears away bacteria responsible for gingivitis, to keep the issue from growing more serious.
Are You Right To Be Worried About Gingivitis?
If you think you have problems with your periodontal health, you should be concerned. When it is not managed effectively, an issue with gum disease will raise your risk for tooth loss, and it can create problems for your general health. It can also call for care from a specialist. The good news is that gingivitis is still a reversible problem, one that we can address through an ultrasonic scaling. As an alternative to a standard teeth cleaning at a routine evaluation, this approach targets harmful bacteria below the gum line that have created problems for you.
Undergoing An Ultrasonic Scaling
Our ultrasonic tool uses sound to help us break apart and remove bacteria buildup. As a result, we can carefully tend to the problem with your health that has caused issues like periodontal bleeding, swelling, and issues with gum line recession. Removing these unwelcome bacteria will give your tissues the chance to recover, which means they can return to the state they were in before your problems started.
More Benefits To Preventive Appointments
Through access to reliable preventive dental services, you can control your risks for more than just gum disease. At a routine appointment, we provide standard teeth cleanings that remove plaque and tartar on your enamel so that you are less likely to experience a problem with dental decay or gum disease. We also provide checks for tooth decay as well as difficulties with poorly aligned jaw joints, visual signs of oral cancer, and more. In other words, these visits keep you informed about common and serious threats to your smile and well-being!
Talk To Your Prairie Village, KS Dentist About Ultrasonic Scaling
Through ultrasonic scaling, we can help a patient with gingivitis recover from their infection and maintain healthy gums. We can provide this as one of the many beneficial services we offer during your regular dental exams. If you would like to find out more about this service, or if you wish to schedule an appointment for your smile care, reach out to our Prairie Village, KS dentist's office at 913-901-8585.