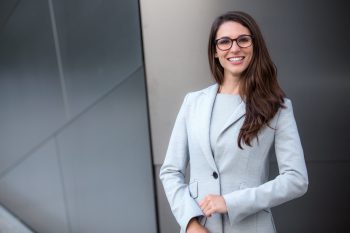 Not everyone with healthy teeth feel truly confident in their appearance when smiling. Cosmetic flaws can be a source of anxiety for many. If you have issues with the shape, size, color, or general condition of any of your teeth, it can may be hard to feel comfortable with the way you look. At our Prairie Village, KS dentist's office, we can discuss your negative feelings and determine what kind of cosmetic dental procedure might help you! After just one procedure, you can marvel at how your teeth look brighter and healthier, and at how your smile seems more uniform.
Are You Ready To Show Off A Better, Brighter Smile?
By looking into cosmetic dental work, you can find that there are several procedures capable of taking on concerns you have about your appearance. In fact, you can discover that the right treatment actually makes it possible for you to deal with several issues at one time! Dr. Browne provides different solutions for problems with discoloration, visible dental damage, issues with teeth spacing and size, and more. When necessary, we can also identify and address issues with your oral health that may affect the way you look.
Choosing A Procedure That Addresses Your Concerns
When you look into cosmetic dental work, you can find that you have several options open to you that can address problems you have with your appearance. Those options include procedures that deal with multiple issues at one time. For example, you can rely on porcelain veneers to cover up many visible flaws at one time. When they are in position, your veneers will make teeth appear brighter, hide evidence of damage or wear and tear, and even add to the size of teeth that are too small. We can also discuss surprising treatment options – for example, we can make your teeth look longer, and your smile look more uniform, by performing gum contouring treatment.
Using Clear Aligners To Change The Way You Look
Poorly aligned teeth can make many people unhappy with the way they look. This can be a frustrating issue to face, particularly if you are worried about putting up with conspicuous metal braces. What you can learn is that this is often an issue you can address without metal braces. At our practice, we offer corrective work with Orthodontic Clear Aligners Clear Aligners. In addition to helping people discreetly fix problems with malocclusion, Orthodontic Clear Aligners can actually deliver faster results by prioritizing the movements of front teeth!
Talk To Your Prairie Village, KS Dentist About Cosmetic Treatment!
Through cosmetic dental work, Dr. Browne can give you an exciting boost of confidence in your smile! To find out more about these and other services that we provide, please contact our Prairie Village, KS dental office today at 913-901-8585.