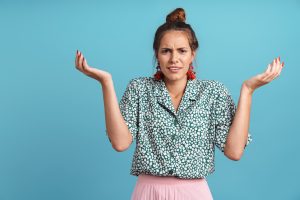 If you need to have restorative dental work done for a tooth damaged by decay, or one that is physically injured, your Prairie Village, KS dentist is ready to help. The type of care that you receive will depend on what state your tooth is currently in. For some patients, it will be necessary to place a dental crown to keep a tooth safe, as their problems may be too significant for treatment with a dental filling. Crowns provide total coverage of your tooth above the gum line. They protect you against possible damage or infection while also helping you regain a secure, natural bite. The materials used to craft custom dental crowns is strong enough to provide this support for many years!
A Crown Can Restore Your Bite Function
When your tooth is injured or infected, there is more to worry about than just its health. Your natural bite function works when all of your teeth are able to contribute to biting and chewing. One tooth that is too sore or sensitive to provide support will leave you at a disadvantage that makes you vulnerable to TMJ disorder. You also have to worry about overusing healthy teeth, as this can wear them down and make problems more difficult to avoid.
Receiving A Custom Dental Crown
Before you can receive any restoration, your dentist will have to carefully remove damaged or infected portions of a tooth. If necessary, a root canal treatment can also occur. This work focuses on restoring your tooth's health by addressing internal problems. Once this work is done, our plan will shift to making sure that your tooth is fully restored and protected. With a custom crown, we can make sure that your tooth is completely covered above your gum line. Care is taken to ensure that when your crown is placed, it will look natural and feel secure. Careful measurements can also ensure that your restoration does not bother neighboring teeth.
Having A Lifelike Crown Put In Place To Protect Your Smile
There are several materials that can be used to create lifelike dental crowns. When patients need to have work done on teeth that are more visible when they smile, we can recommend the receipt of a crown that matches the look of your healthy enamel. Materials like porcelain can provide this benefit in addition to functional support, which means you will be able to bite and chew without issues.
Talk To Your Prairie Village, KS Dentist About Receiving A Dental Crown
Dr. Browne is prepared to help you if your tooth is broken and you require support from a custom dental crown. To find out more about our services, or to discuss an active problems with your oral health or appearance, contact our Prairie Village, KS dental office today at 913-901-8585.