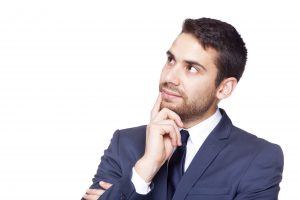 Cavities can do real harm to teeth, and unfortunately, the damage is permanent. Our teeth are not able to heal themselves the way our bones heal, or our skin can heal. This is part of why effective preventive dental care is so important, as decay can do irreversible harm. Fortunately, your Prairie Village, KS dentist's office can offer you advanced restorative dental care. The treatment you receive will involve the placement of a dental crown, or a dental filling – both restorations can look remarkably like your natural tooth structure. While this support can effectively help you recover, you should be mindful that an accumulation of cavities over time can hurt your smile, and a cavity that is not caught in time can cause complications.
Using Natural-Looking Restorations To Treat Your Cavity
Natural-looking dental restorations offer the support you need to keep your tooth safe and stable, while also helping you maintain your smile. Modern dental fillings are created with composite resin, a material that can bond directly to the surface of your tooth, and imitate your enamel. Lifelike dental crowns can be constructed that withstand biting and chewing pressures, while also matching the look of your neighboring teeth, so your restoration will not receive unwanted attention.
Preventing Cavities Should Always Be A Priority
Even as restorative dental care improves, your goal should still be to prevent tooth decay. Your dentist can help by providing you preventive support during routine dental exams. You should also take care of your smile effectively between these visits. Brushing and flossing both matter – flossing is particularly important for fighting oral bacteria between teeth. You also want to pay attention to the quality of your diet. When you reduce your intake of sugar, you can limit the damage that oral bacteria can do to teeth.
Talk To Dr. Browne About Enjoying Superior Cavity Care
Robert M Browne, DDS is proud to offer dedicated oral health care to patients. That can mean providing preventive care during checkups, but it can also involve taking care of you when you have an issue with a cavity. To learn more or to schedule a visit with Dr. Browne, contact our office today at (913) 901-8585.