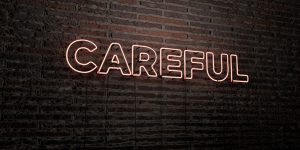 As tooth pain gets worse and worse, patients who have been avoiding a visit with us may feel the temptation to continue putting their exam off. While we understand it's often a little scary to address dental pain, the risks associated with pretending nothing is wrong can be worse! Consider these details and spend a moment thinking through the following: We are here to help you, to provide gentle care, and to guide you toward feeling good, so see us soon.
Don't Take More Medication Than Directed
Perhaps you began dealing with tooth pain and as a result, you started to rely on pain medication for relief. This is an okay "bandage" when you need a quick fix, as long as you have plans of coming in to see us soon. However, when you continue to rely on this type of pain relief, you may find that the problem worsens and, as a result, you are tempted to take more and more medication. Remember: It's never safe to take more than is directed! To keep yourself safe, come in to see us instead of trying to cover up the problem.
Infection Can Actually Harm Your Health
Did you know that when tooth pain from an infection ends up including an abscess (often because you have waited too long to see us), the abscess can rupture? This is much riskier than you may know. The infection can end up spreading near and far, into your sinuses, into your bloodstream, and can even threaten your life. Fortunately, when you are up to date on checkups and when you see us if pain arises, you take the steps necessary to prevent this from ever happening.
See Us For Your Tooth Pain Without Hesitating
Don't wait around if tooth pain begins to impact you. Instead, let us know and come in as soon as you are able. Learn more by scheduling a visit in Prairie Village, KS by calling Robert M Browne, DDS at (913) 901-8585.