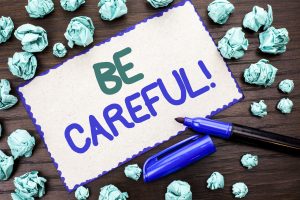 You know that when you want to avoid tooth pain, you need to do things that help you keep your teeth out of the line of potential damage. This could mean a lot of things. The most readily available thought for many patients is assuming that it's best to protect teeth from cavities, which is absolutely true. However, just because you avoid decay doesn't mean your teeth will remain comfortable. Did you know that discomfort can occur by your own hand and habits? Let's make sure you're doing things that keep your smile feeling good, rather than accidentally causing irritation.
Brushing Gently Instead Of Hard
If you're brushing gently, then you're not doing anything that might yield tooth pain. You're not irritating your gums or encouraging them to pull away. You're not simply scrubbing your teeth until they hurt. You're not removing your enamel slowly but surely. However, you may end up causing these concerns if you brush quite hard. This is an easy one: Simply use a soft approach.
Flossing More Carefully
Just like you don't want to cause tooth pain by brushing too hard, you don't want to do this with hard flossing either. Your gums are quite resilient but they cannot withstand very hard flossing, a tendency to pop or snap floss into place, or rushed movements. Slow and steady motions will guide you toward comfort in this instance.
Figuring Out Where A Bad Habit Lies
Where do your bad habits lie that may lead to tooth pain? Remember that anything that places too much pressure on teeth, that erodes enamel, or that aggravates gums can be a problem. Begin considering both intentional and involuntary habits like gum chewing, snacking, eating hard food, bruxism, and more. Then, ask for help, should you need it!
Let Us Help You Avoid Tooth Pain
See us soon if tooth pain is part of your life, so we may help you avoid the discomfort and instead promote a comfortable experience. Learn more by scheduling a visit in Prairie Village, KS by calling Robert M Browne, DDS at (913) 901-8585.