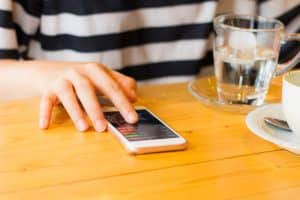 When you think about the ways you can protect your dental health, some very common things probably spring to mind: You can brush, you can floss, you can rinse, you can avoid sugary things, and you can come in for your visits. However, you probably don't immediately think, "Oh, I know! My cell phone protects my smile!" Well, it's time to make your way through a brief list of ways this device keeps you not only plugged into the world around you but also protects your grin!
#1: You Can Time Your Care
At one of the most basic levels, your cell phone is your timer. You can use it when you're cooking something and won't be near the kitchen. You can use it as you're exercising. Lo and behold, you can also use it to time your dental hygiene. Get that timer set to two minutes for brushing and you'll know you're spot on.
#2: You Can Program Reminders
Can't seem to remember that you have an upcoming visit with us? Can't even remember to schedule that visit? Set a reminder on your trusty cell phone and your dental health will never be more on track.
#3: You Can Read Our Site On The Go
If you happen to enjoy reading our blog or you want to look something up on our site, you can pull it up as you go with your cell phone. Pretty easy!
#4: You Can Keep Contact Info On Hand
Use your phone for its original purpose: For the ability to contact people! Store our phone number (and address, too) and the phone numbers of your emergency contacts in the event you are ever in a dental health emergency situation.
Learn More About Keeping Your Smile Safe
Talk with us when you're looking for tips to keep your dental health safe and in wonderful shape. Learn more by scheduling a visit in Prairie Village, KS by calling Robert M Browne, DDS at (913) 901-8585.