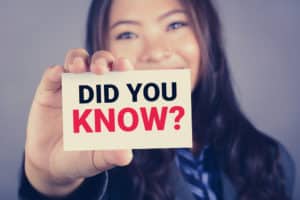 While we do offer many specialties here at the office, we also provide great general dentistry services, as well. The most important information to know about general dentistry is surprisingly easy to understand for the average patient. With a few simple facts and a couple of very doable suggestions, anybody can be well-informed about the subject.
The Difference Between Plaque and Tartar
One important facet of general dentistry is the difference between plaque and tartar. Both live in the mouth and develop on teeth, and both are targeted by general dentistry for preventive oral health. Plaque, a soft film of bacteria on the tooth, can be removed easily by the average person, without much of a problem. Tartar, on the other hand, is made of hardened, leftover plaque, and can only be removed by a professional.
General Dentistry Starts at Home
It's important to keep up the battle against plaque, or else it will develop into stubborn tartar. That means daily brushing and flossing, and whatever other measures your dentist recommends. Since only a professional can release the tartar from a tooth, it's best to try as much as possible to prevent it from forming in the first place.
Try to Keep All Scheduled Appointments
Keeping an appointment is much simpler than rescheduling. We all have busy lives, and sometimes a general dentistry appointment can seem like the last thing on our to-do list. However, the key to keeping these check-ups more pleasant and routine will be regularity. A buildup of tartar can cause problems even in a healthy mouth. So keep brushing, keep flossing, and make sure to come see us!
ABOUT YOUR PRAIRIE VILLAGE, KS DENTIST:
With decades of professional dental care experience, native of Kansas City, Robert M Browne, DDS is proud to provide general, cosmetic, restorative, and prosthetic care to patients from Prairie Village and surrounding communities. To learn more or to schedule a visit with Dr. Browne, contact our office today at (913) 901-8585.