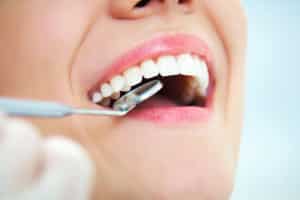 When it comes to protecting your smile, you are probably already quite aware that keeping it clean is essential. However, did you realize that allowing us to consistently monitor your oral health is extremely beneficial, too? Were you aware that when we provide you with general dentistry, we work toward keeping not only your teeth and gums healthy but also the supportive structures surrounding your grin? We invite you to learn a bit more about what we offer to keep your oral health in excellent condition.
Dental Checkups and Cleanings
Each of your general dentistry visits will include a dental cleaning and checkup. During your cleaning, we will remove the plaque and tartar (hardened plaque) that remains on your teeth. Don't worry – even if you brush and floss as directed, some plaque will still be left behind. Thorough removal of this bacteria-rich substance offers exceptional protection against gum disease and tooth decay. We will also thoroughly examine your oral cavity, suggesting treatments to restore oral health if necessary.
Deep Cleanings
If you display signs of gum disease, we will suggest a deep cleaning with the use of ultrasonic scaling. Relying on technology that incorporates the use of ultrasonic vibrations and water, we will remove the tartar buildup from beneath your gumline, while providing your gum tissue the chance to heal.
Bruxism and TMJ Treatment
During your general dentistry visits, we will look for signs of bruxism and TMJ disorder, which we will treat with comfortable oral appliance therapy. Bruxism is characterized by teeth clenching or grinding, while TMJ disorder occurs when your jaw joints function below their full potential.
Oral Cancer Screenings
We will screen you for signs of oral cancer during each of your twice-annual preventive care visits. An essential aspect of general dentistry is providing the earliest detection possible when it comes to changes in the lining of your mouth. The sooner we recognize a change, the greater the success rate of offered treatment.
ABOUT YOUR PRAIRIE VILLAGE, KS DENTIST:
With decades of professional dental care experience, native of Kansas City, Robert M Browne, DDS is proud to provide general, cosmetic, restorative, and prosthetic care to patients from Prairie Village and surrounding communities. To learn more or to schedule a visit with Dr. Browne, contact our office today at (913) 901-8585.