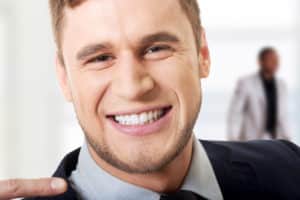 If you have considered how a cosmetic dental treatment can help you, you have probably identified specific issues you would like to address. There are several treatments available, and your dentist can help correct many different esthetic problems with your smile. If you have a particular end game in mind when it comes to your dental work, talk to your dentist. A treatment that seems like the best method might be less effective than a different procedure you are not aware of. You can use one of your regular dental checkups as an opportunity to discuss your interest in cosmetic dentistry, and receive professional recommendations on your best course of action.
Your Gums Could Be Stopping You From Enjoying Your Best Smile
Your smile might be held back by the appearance of your gums, not your teeth. If you have gums that make your teeth look small, a gum recontouring can help. This is a procedure where your gum tissue is trimmed until your teeth have a more appropriate size.
How Understanding Tooth Discoloration Can Help You Enjoy The Best Whitening Results
Is a professional teeth whitening the best way to correct tooth discoloration? In some cases, it may actually fall short – intrinsic discoloration tends to show little effect after the procedure. If your discoloration is caused by something within your tooth, your dentist may recommend having porcelain veneers placed on your teeth as an alternative.
Correcting Mild Dental Misalignment Without Using Braces
MTM clear aligners make adjustments to your teeth in order to correct mild misalignment matters. If you qualify for the treatment, you can receive a sequence of oral trays that work to correct crooked teeth, without braces.
ABOUT YOUR PRAIRIE VILLAGE

, KS

DENTIST

:
With decades of professional dental care experience, native of Kansas City, Robert M Browne, DDS is proud to provide general, cosmetic, restorative, and prosthetic care to patients from Prairie Village and surrounding communities. To learn more or to schedule a visit with Dr. Browne, contact our office today at (913) 901-8585.