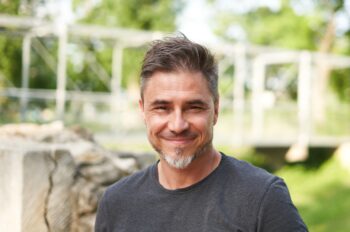 How does your dentist protect your oral health outside of performing routine cleanings? In addition to inspecting the results of your daily oral hygiene regimen, regularly attending your dental appointments allows us to perform an examination for the signs of oral cancer. In between your biannual cleanings, you should also check for the signs of common cancer symptoms so you can receive an evaluation as soon as possible. Report any abrupt changes to the tissues of your mouth such as a permanent discoloration or a sore that will not heal. Red and white patches, lumps, and growths in the mouth or on the lip may also indicate cancer.
This disease can be particularly dangerous, but obtaining a diagnosis can increase your chances for successful treatment when caught early. This is why it is so important to report any signs of disease and attend all of your regular appointments. Your Prairie Village, KS dentist can perform an examination and detect abnormalities in your mouth, lips, and jaw. If we suspect cancer, we will refer you to a specialist for treatment. Remember that this disease can affect patients of all ages, so do not hesitate to report any strange developments in your mouth.
Monitoring For Symptoms Of Oral Cancer At Home
Regularly observing the health of your mouth at home can lead to early detection of any cancer symptoms. In between your regular checkups and cleanings, look carefully for the signs of disease. Any abrupt changes to the color of your mouth, lumps or growths in the tissue, and ongoing bleeding may all indicate the presence of cancer. Do not wait until your next cleaning to tell us about any symptoms you detect. Instead, schedule an oral cancer screening at your earliest convenience so we may perform a professional examination as soon as possible.
Efforts To Reduce Your Cancer Risk
Be mindful of behaviors that can help you reduce the likelihood of developing cancer in the first place. While certain factors are genetic and can not be altered through lifestyle, paying attention to your diet may prevent the appearance of oral cancer. Including vegetables, whole grains, fruits and beans on a regular basis is associated with lowering your cancer risk. Keeping active by performing a physical exercise routine on a regular basis is a great way to keep cancer at bay. On the other hand, remember that tobacco and heavy alcohol use can increase your risk. Developing healthy behaviors can support your oral health and allow you to protect against cancer on your own terms!
Talk To Your Prairie Village, KS Dentist About Scheduling An Oral Cancer Screening
Routine examination for oral cancer can improve your odds of a successful treatment by detecting illness at its early stages. For more information and to schedule a screening, please contact your Prairie Village, KS dental practice today at 913-901-8585.