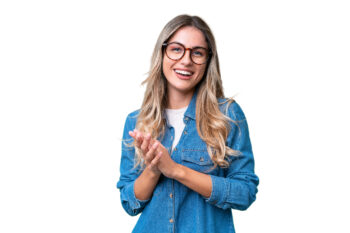 The rigorous practice of a daily oral hygiene routine is one of your best tools at preventing the onset of tooth decay and cavity formation. Brushing and flossing your teeth physically  removes the buildup of plaque and tartar deposits that erode away at the surface of your teeth, but what can we do to promote healthy teeth after suffering a cavity?  They cause irreversible harm to your enamel, which is why it is vital to provide restoration with the placement of a dental filling or crown. Depending on the size of your cavity, your Prairie Village, KS dentist will suggest the appropriate treatment to strengthen your tooth and provide guidance for preventing future decay. The combination of a proper restoration and preventative cleanings can support your smile and leave you confident in its appearance!
How Does Tooth Decay Attack Your Teeth?
While placing a dental filling allows us to fortify your tooth after cavity formation, understanding the conditions that create decay can help you prevent its arrival in the future! Dental cavities are the result of acidic erosion of the enamel on the surface of your teeth. When we fail to properly maintain our oral hygiene, debris from our meals combines with bacteria to form plaque that produces this corrosive acid. Overtime, damage to the enamel forms holes that when left untreated that can lead to infection of the tooth's pulp or cause the structure to significantly break. In addition to brushing and flossing your teeth everyday, avoiding foods that are high in sugar content can help prevent the environment that causes decay to take hold. Make sure to attend your regular dental checkups so we can help remove plaque and tartar deposits as well as detect cavities when they do form.
Dental Fillings Protect Your Tooth After Cavity Removal
The application of a composite resin allows your dentist to fill the damaged area of your tooth after removing decaying tissue. While the removal of the infection itself prevents the progression of current decay, your new dental filling will harden to restore the function and appearance of your tooth. We can select the shade and color of this safe and durable material to provide a natural look that pleases the eye. After receiving treatment, continue to practice healthy oral hygiene habits and attend cleanings and examinations where we will inspect the status of your restoration and its continued support of your tooth.
Speak With Your Prairie Village, KS Dentist About Treatment With A Lifelike Filling
Tooth decay is a primary threat to the health of your smile and overall oral well-being. With a lifelike dental filling, we can restore your tooth after removing a cavity and preserve your grin for years to come! For more information on how we can take on cavities and other threats to your oral health, contact your Prairie Village, KS dentist's office today at 913-901-8585.