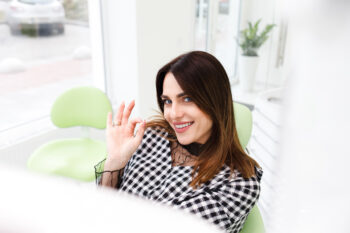 Will your experience with preventive dental care vary from one visit to the next? Simply put, your Prairie Village, KS dentist's office will adjust how we support you based on the existence of any issues that we identify. For example, when a patient shows signs of suffering gingivitis, we can replace their typical dental cleaning with ultrasonic scaling, a procedure that will remove bacteria colonies gathering on their roots. Treating these spaces under the gum line can stop an infection from developing and worsening. We can make care for these sensitive areas more comfortable with the use of ultrasonic waves to help clear away harmful microbes.
Why You Might Need More Than Just A Routine Dental Cleaning
The type of dental cleaning performed at a typical oral health checkup will remove bacteria deposits, including tougher tartar deposits, in order to protect your smile from future threats like gingivitis and dental decay. The course of your preventive care will change if we find that you already have symptoms of gingivitis that we must address. Taking them on through ultrasonic scaling enables us to fight harmful bacteria and stop an infection from growing more serious. If the right support is not provided, an infection will grow worse in time, and that can lead to problems that demand attention from a specialist.
Using Ultrasonic Technology To Make Periodontal Care Easier
When gingivitis becomes an issue, the right approach to smile care will include work to clear away bacteria that are present under your gums. The roots of our teeth are naturally more sensitive than the spaces that always reside above the gums. To tend to these areas, and to work under the periodontal tissues, we rely on an ultrasonic tool to assist in your care. This tools creates sonic waves that help to break apart bacteria deposits, making their removal more comfortable for you.
Booking Regular Appointments Will Lower Your Risk For Gingivitis And Other Threats
Without the right support, we can experience problems with poor gum health that result in the onset of potentially serious infection issues. Those issues can lead to tooth loss as well as problems with your general well-being, which is why they should be taken seriously! Fortunately, you can count on serious care when you come to our practice for help. Every routine dental exam provides a close review as well as a cleaning that will remove bacteria deposits before harmful microbes are able to move under the gum tissues.
Talk To Your Prairie Village, KS Dentist About Ultrasonic Scaling!
Through ultrasonic scaling, our practice can protect you against gum disease and prevent potentially serious complications from impacting your smile and overall health. If you would like to find out more about how we can take care of you, contact our Prairie Village, KS dentist's office today at 913-901-8585.