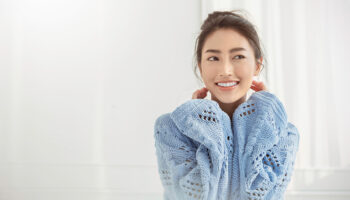 Are you entering the new year with goals that concern your smile? If you are interested in fixing the flaws that hold it back from looking its best, your Prairie Village, KS dentist can help. Our practice offers different services that take on different matters like discoloration, damage, poor spacing, and more that can make you unhappy with the way you appear. What can surprise you is how much good one procedure can do, as well as how little work is involved in improving your appearance. One way we can offer meaningful results while minimizing changes to your tooth structure is through the placement of Lumineers. These slimmer alternatives to traditional veneers help with a number of issues while reducing the preparatory work involved in treatment.
Can A Conservative Cosmetic Treatment Really Provide Lasting Benefits?
If you look into cosmetic dental work, you may be hopeful that treatment does little to impact your tooth structure. However, you can also hope to see significant changes from your procedure. Is it possible to minimize alterations while still seeing exciting results? With the right procedure, we can take on multiple problems in a short time. One way to do this is with Lumineers, slender restorations that cap the front surfaces of teeth. We can use these to produce lasting results while reducing the amount of preparatory work involved in placing traditional veneers.
Planning The Restoration Of Your Smile With Lumineers
Lumineers, like traditional veneers, are made from a porcelain material that is durable as well as effective at matching the appearance of healthy enamel. These restorations are remarkably slim, which makes it easier to place them and provide a natural look for your smile. Before you receive yours, we will perform a thorough review to ensure that the ones you receive are the right shapes and sizes to offer the most appropriate results. Their placement helps to hide blemishes as well as chips and cracks, and they can hide flaws with tooth shape, size, and alignment.
Discussing Your Other Options For Cosmetic Work
There are different cosmetic services that we can offer to our patients. The options open to you include services like teeth whitening and work with clear aligners, both of which produce results while not altering tooth structure. These services can even work together to produce improvements to both the symmetry and color of your teeth. Another option for care is tooth bonding and contouring, which reshapes and resizes teeth, hides blemishes, and even corrects problems with minor damage without the placement of permanent restorations.
Talk To Your Prairie Village, KS Dentist About Treatment With Lumineers
Through the restoration of your smile with Lumineers, we can produce exciting changes to the way you look while minimizing the impact on your daily life. If you would like to find out more, contact our Prairie Village, KS dentist's office today at 913-901-8585.