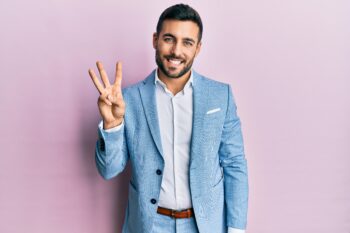 Booking emergency dental work can be stressful simply because you are experiencing an uncomfortable problem. With that said, you may also feel some concern over what kind of treatment you can access on short notice or what kinds of issues actually count as urgent. At our Prairie Village, KS dentist's office, we can provide prompt support at times when patients need to see us with little advance notice. Because we are committed to offering emergency dentistry, we can help whenever problems seriously affect your appearance, cause you heightened discomfort, or make you vulnerable to tooth loss. When should you reach out for help? If a problem feels like it poses a serious problem to your oral health or appearance, and it is not tied to a larger issue with your general health, contacting us for help is recommended.
1. Your Tooth Is Loose Or Completely Dislodged
Few oral health problems can feel as pressing as those that make you worry that you are going to lose a tooth. If you find that you have one that feels loose, or if you have one that is completely dislodged, our office is ready to help you during your emergency dental appointment. Based on the state of the tooth at the time of your appointment, we can determine how we can fully restore your smile. If there is not a way to save a vulnerable or already dislodged tooth, we can place a lifelike prosthetic restoration.
2. You Are Alarmed By An Issue With Tooth Pain
Tooth pain that alarms you with its severity or by becoming a continued presence can call for prompt treatment. Without that prompt care, you can end up letting a serious problem grow even worse and cause more problems for your smile as well as your general health! This kind of issue can be the result of an infection that needs to be managed with a root canal treatment. The good news is that when this service is provided, it will stop the threat to your oral health and put an end to the discomfort you have been feeling.
3. Physical Harm Affects Your Tooth Structure
Dental injuries range in severity, but you should be careful not to take a seemingly minor injury seriously. We can help you if the problem is severe enough to disrupt your smile or make biting and chewing difficult. Depending on what level of support you need, we can see if restorative dentistry is appropriate or find out if we can move forward with a cosmetic dental procedure.
Our Prairie Village, KS Dentist Is Here To Help During A Dental Emergency!
If you find yourself in a situation where dental work is needed on short notice, we can help! If you would like to find out more about how we can support you, contact our Prairie Village, KS dentist's office today at 913-901-8585.