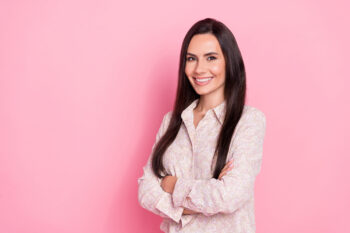 Dental flaws do not have to be severe to be noticeable. Even minor issues can stand out when they disrupt our smile symmetry. Because people can focus on the condition and general appearance of teeth when meeting a person for the first time, it can be tough to keep problems from their view. Fortunately, a conservative service is often all that is needed to hide these kinds of issues! Our Prairie Village, KS dentist's office can recommend that you take on smile flaws with Lumineers, remarkably slim restorations that are affixed to the fronts of teeth. With this one service, we can fix issues with teeth that are damaged, misshapen, or discolored, so we can actually take on several problems at one time with this single approach!
Making Cosmetic Improvements While Minimizing Changes To Your Tooth Structure
The right outcome from a cosmetic procedure can certainly be appreciated. However, you can feel some concern over the amount of time and effort required to make the changes you want. Is there a way to make noteworthy improvements to the way you look while minimizing the changes to your tooth structure? By using Lumineers, Dr. Browne can fix a number of different concerns while limiting preparatory work on your enamel. This is because these restorations are even slimmer than traditional veneers, which means they make welcome changes possible with minimal advance treatment for your enamel.
Placing Your Custom Lumineers
Thanks to their slender design, Lumineers minimize the amount of preparatory work needed before their placement. We can determine what kind of work is needed and assess what shapes and sizes your restorations should be during a review of your smile. When these slim shells are ready for you, we can bring you in to have them permanently affixed to the fronts of teeth being treated. At this point, you can count on your Lumineers to provide lasting benefits for your smile! One thing to remember is that you will need to defend your teeth and restorations after they are placed, so you should continue to book regular dental exams and practice good oral hygiene on a daily basis.
What Are Your Other Options For Smile Care?
You have more options when it comes to changing your smile. We can provide traditional porcelain veneers, which can offer a more durable cosmetic solution. There are also many flaws that we can take on by performing tooth bonding and contouring work. When you qualify for this approach, we can make the changes that you desire without the need for permanent restorations!
Talk To Your Prairie Village, KS Dentist About Treatment With Lumineers
To find out more about the benefits of using Lumineers to take care of your smile, contact our Prairie Village, KS dentist's office today at 913-901-8585.