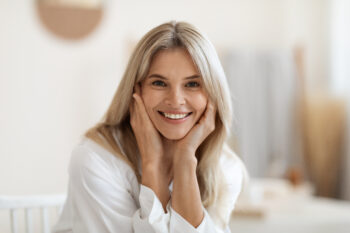 If you want to see a significant smile change, will you have to depend on a long and drawn out cosmetic procedure? At our Prairie Village, KS dentist's office, we provide different options for care, including an option that can have lasting value while minimizing the work that needs to take place to make the right results possible. Lumineers are a different kind of veneer that we can offer patients. A slimmer alternative to traditional porcelain veneers, these restorations let us preserve more of your natural enamel when we take on different problems like discoloration, damage, poor spacing, and more. While this can be an appealing option for many, it is not all that we can do for you if you want to resolve issues that make you self-conscious about how you look, as we provide a variety of other cosmetic services.
What Makes Lumineers Different From Traditional Veneers?
Both traditional porcelain veneers and Lumineers are used to take on different problems with your smile, and each option can prove effective at making significant changes in just a short time. What separates them is the way that Lumineers are made, as they are notably thinner than traditional veneers. That slender design means we have less preparatory work that we have to do. This can also make their application easier. We can meet with you and evaluate your smile to help you determine if this or another cosmetic dental procedure might be right for you.
How Lumineers Take On Smile Flaws
Lumineers are thin shells that are custom-made in order to cover up problems with teeth that look unattractive because of how they are shaped or sized, or because of problems with discoloration or damage. They are customized to make sure that they offer the right improvements and look natural when in position. The application process is a permanent one, which means this service can offer long-term benefits. To ensure that you continue to enjoy those benefits, you will need to keep up with a daily oral hygiene routine, and you should also keep up with regular dental checkups.
Exploring All Of Your Cosmetic Services
There are different cosmetic services that are available to you if you have concerns about your smile. In addition to using Lumineers and traditional porcelain veneers, we can offer care in the form of dental bonding and contouring treatment, This approach removes the need for permanent restorations while still addressing different problems that you can have with your smile.
Talk To Your Prairie Village, KS Dentist About Treatment With Lumineers!
Through treatment with Lumineers, we can help you see exciting cosmetic improvements while still minimizing what changes need to take place to your tooth structure. If you would like to find out more, please reach out to our Prairie Village, KS dentist's office at 913-901-8585.