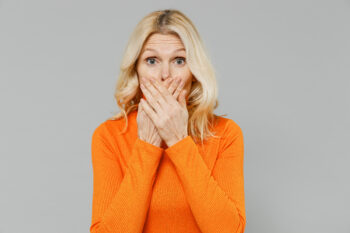 A physical injury can have a significant impact on your smile and oral health. Even if your tooth is not visibly broken, you can have understandable worries over its condition when it feels loose. In the event that a tooth is knocked loose, or if it is already out of its socket, you can count on your Prairie Village, KS dentist to help. In fact, we can actually make it easier for you to book care and enjoy support for this problem by making emergency oral health services available to you. We provide access to urgent care for our patients because we understand that the unexpected can happen, and so that we can help people regain their healthy and lovely smiles in less time when problems occur.
A Loose Tooth Can Be An Alarming Problem
It can certainly be upsetting to feel that a tooth is loose after an injury. You should be careful to limit your interactions with the tooth when you feel that it is not secure. Pushing or prodding at it too aggressively can weaken its hold further and make it more likely to be completely dislodged. The problem should be evaluated as soon as possible. Fortunately, your access to emergency dental services from Dr. Browne can make this easier, as you can reach out and schedule treatment on short notice!
Seeing Your Dentist For An Emergency Appointment
Problems with pain, physical harm, and other issues with your smile can make it necessary for you to book dental work on short notice. After making contact with our office to explain your situation, we can arrange for you to come in and be treated. For a tooth that is loose, you can try to gently guide it back into its socket with your tongue, but be gentle at all times and avoid trying to move it by other means. In addition to working to restore your smile, we can evaluate the health of the tooth and see if more advanced restorative dental work might be needed to keep it in position.
What To Expect If Your Tooth Cannot Be Saved
There are times when dental emergencies end with a tooth being extracted, and times when a dislodged tooth cannot be returned to its socket. In these circumstances, our practice can still help! We can perform the appropriate prosthetic dental work to help you regain a full and confident smile. One option will see your dentist use a dental implant-held restoration to keep a prosthetic tooth secure.
Talk To Your Prairie Village, KS Dentist About Treating Your Loosened Tooth
It can be alarming to feel that a tooth is loose in your mouth. Fortunately, this is something that you can count on Dr. Browne to address! To find out more about how we can offer prompt care when patients experience issues with their well-being, contact our Prairie Village, KS dentist's office today at 913-901-8585.