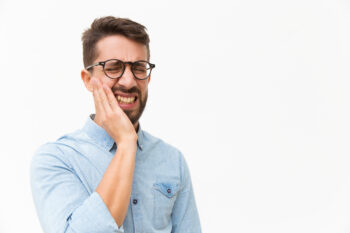 A broken tooth can certainly be a cause for concern, and it can make treatment necessary on short notice to prevent further trouble with your oral health. Fortunately, patients at our Prairie Village, KS dentist's office have access to emergency dental work, so this issue can be addressed promptly. At your appointment, we can look for the most conservative solution to the problem with your dental injury. Whether you can have conservative cosmetic work or require a more involved restorative dental procedure, we can offer support that preserves your appearance! In addition to addressing problems with the tooth structure, we can offer advanced care to resolve internal damage or an infection that results from your injury.
A Broken Tooth Creates Serious Smile Concerns
Few problems are as concerning for your smile and oral health as having a broken tooth. Fortunately, our teeth are protected by the strength of our enamel. When an injury does occur, it can be painful, leave us vulnerable to infection, When you put off treatment, complications can occur, which means the problem becomes even more severe and more difficult to resolve. The good news is that we can make booking care easier, as we are able to see our patients on short notice for an emergency dental procedure.
Arranging Emergency Treatment For A Dental Injury
Emergency dental services are available to our patients, which means they have access to support at times when they are concerned by pain and/or serious tooth damage. At your appointment, Dr. Browne will perform a careful evaluation to determine how you should be helped. Less severe injuries can be treated with cosmetic dental work, which means the care is more conservative but still offers lasting smile benefits. More involved restorative dentistry can resolve problems within the tooth structure and provide necessary bite support.
What Happens When A Broken Tooth Cannot Be Saved?
The most severe problems with dental injuries can make tooth extractions necessary. In these cases, safely removing the tooth is just the first part of care that we can provide. After its extraction, we can provide a replacement for it. With a dental implant, we can permanently secure a prosthetic appliance that matches your tooth, offers valuable bite support, and keeps neighboring teeth secure. The implant itself offers additional help by stabilizing neighboring roots and stimulating your jawbone tissues!
Talk To Your Prairie Village, KS Dentist About Restoring A Broken Tooth!
A broken tooth is not something to take lightly, but it is something you can have addressed on short notice thanks to Dr. Browne and our practice's emergency services. If you would like to learn more about how we can care for you on short notice, or if you have questions about any of the other services that we provide, please contact our Prairie Village, KS dentist's office today at 913-901-8585.