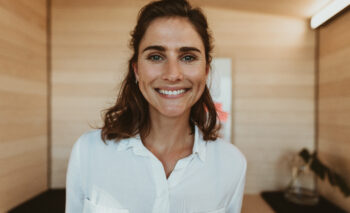 It is important to keep up with your oral health, but our Prairie Village, KS dental office understands that the appearance of your smile is also valuable. Fortunately, this is where cosmetic dentistry steps in to help. With the right procedure, we can take on any embarrassing flaws that make you wish you could keep your teeth hidden. Lumineers make it possible for us to take on concerns about enamel color, misshapen teeth, visible damage, and even some spacing issues that make you self-conscious. They require less preparatory work than traditional porcelain veneers thanks to their slimmer design, which means you can have a better experience with care and still see lasting benefits from your procedure!
How Lumineers Deliver Results With More Conservative Care
Porcelain veneers are slender by design, which helps limit the preparatory work that you need to enjoy the right results from cosmetic dental work. With Lumineers, restorations are even slimmer, which means we can further limit what we need to do to make space for them. You can still see long-term improvements, and you can take on many kinds of flaws at one time. Based on an evaluation and your priorities for care, we can help you determine if this approach or traditional veneers are appropriate for you.
Placing Your Custom Restorations
Custom Lumineers cover the front surfaces of teeth that you want to restore in order to improve your smile and quality of life. Like traditional veneers, they are made from durable, smile-friendly porcelain. Thanks to their design, we can limit the amount of preparatory work that you need before your restorations can be placed. Upon having them set in position, you can marvel at how your smile looks brighter and more symmetrical; with continued oral hygiene support at home and regular dental exams, you can maintain your overall appearance and the condition of your restorations.
Finding The Right Treatment Option For You
While Lumineers can have an impressive impact on your appearance, they are not the only cosmetic solution available to you. These restorations and traditional veneers can certainly help you feel better about your smile. With that said, you can also look at the advantages to tooth bonding and contouring work, which will not require restorations in order to make beneficial changes. You should know that our practice also offers Orthodontic Clear Aligners, a set of clear braces that can help you improve your appearance by straightening your teeth.
Talk To Your Prairie Village, KS Dentist About Smile Care With Lumineers!
With Lumineers, our practice can give you a more confident and attractive smile, and we can do so while only doing minimal preparatory work. If you are ready to learn more, reach out to our Prairie Village, KS dentist's office at 913-901-8585.