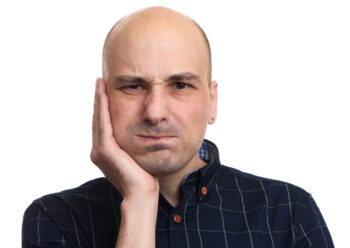 Should you be worried when your tooth continues to hurt after a physical injury? You may assume that if there is no visible damage, there is no need for you to concern yourself over trauma. However, if you continue to feel discomfort, it can be a warning that there is internal harm that will need to be addressed. Letting that problem remain untreated can lead to complications that threaten your tooth as well as your overall oral health. Our Prairie Village, KS dentist's office is prepared to help in these situations. An emergency appointment can ensure that you have timely support to both resolve discomfort and prevent the onset of further complications.
Lingering Discomfort Can Be A Warning Sign You Should Not Ignore
Persistent or serious discomfort after a physical injury can make you understandably concerned for the health of your tooth. Unfortunately, when this problem occurs, it can be a warning that internal harm has occurred, leading to problems with the living tissues within your pulp. Letting the matter remain unaddressed can lead to more discomfort, and it puts you at risk for potential complications. To help you move past your discomfort in less time, our practice can recommend that you come in promptly so that Dr. Browne can provide an evaluation and determine how this matter can be resolved during an emergency dental visit.
Arranging Emergency Dental Work For A Potentially Serious Tooth Injury
A potentially serious tooth injury is something that we are prepared to address on short notice. When you come in, the tooth in question will be closely studied to determine what kind of care you need. For internal injuries and infections, root canal therapy will offer a means of tending directly to your issues. After resolving problems within your tooth structure, you can have a dental crown put in place for long-term protection.
Different Approaches We Can Take To Restoring Your Smile
When it comes to physical tooth injuries, there are different strategies that are recommended. For superficial damage, we can recommend conservative cosmetic dental procedures that hide chips and cracks while only making minimal changes to your overall enamel. If you need something more significant done to address a serious injury or internal damage, our approach to restorative dental work can still help you preserve your smile and avoid potential complications.
Talk To Your Prairie Village, KS Dentist About Your Dental Discomfort!
Dental discomfort can be hard to live with, and it can grow more serious in time if it is not addressed properly. Our practice makes the right services available in response to these issues; in fact, we can bring patients in on short notice when potential issues arise. To find out more about how we can support you, reach out to our Prairie Village, KS dentist's office at 913-901-8585.