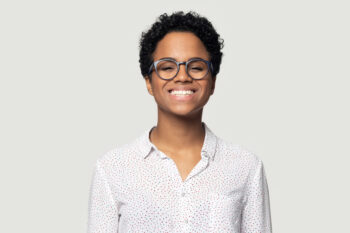 There are different improvements that people want to see from cosmetic dental work. For one individual, treatment could be a means of fixing issues with a flawed tooth that is discolored, damaged, or misshapen. For another, it could be a means of fixing more general issues with teeth that look unsightly, seem uneven, or have become worn down from years of use. Our Prairie Village, KS dentist's office provides a number of different services for those who wish to take on problems with how they look. Your options for care include dental bonding and contouring services, which will help by reshaping and sizing teeth, as well as by fixing concerns about damage or color, without the need for permanent restorations. This work can take less time and demand less preparatory work than you think possible, making it surprisingly accessible!
Do You Have Smile Flaws That Make You Unhappy?
Whether you have a single issue that bothers you or several, it can be hard to live with problems that hurt the quality of your smile. After all, this can be one of the first features people notice, and one of the most memorable. When you have issues that you feel stand out for the wrong reasons, cosmetic dentistry can help. A conservative procedure to fix what makes you self-conscious can have a dramatic effect on your appearance and overall confidence. By pursuing tooth bonding and contouring work, those effects can be enjoyed after as little as one appointment!
Arranging Dental Bonding And Contouring Treatment
Dental bonding and contouring services directly target smile flaws. The contouring process helps when you have teeth that are too large, jagged, or misshapen in other ways. The treatment simply calls for the removal of excess enamel to improve the shape of your tooth. The dental bonding process depends on the application of a composite material that will adhere and harden on your enamel. This can produce natural results that make teeth appear brighter and healthier. We can use this approach to hide damage, cover blemishes, add to a tooth's size, and to perform careful reshaping. Because there is no need for permanent restorations like crowns or fillings, we may be able to send you away with your smile fully improved after just a single treatment!
Talk To Your Prairie Village, KS Dentist About Dental Bonding And Contouring Services
Through the right cosmetic services, patients can see outstanding smile improvements while only requiring minimal changes to their tooth structure. Dental bonding and contouring treatments make welcome changes possible in less time than you might expect, and with less work. If you want to know more about how this procedure can help you, or if there is any other that you would like to discuss, please reach out to our Prairie Village, KS dentist's office at 913-901-8585.