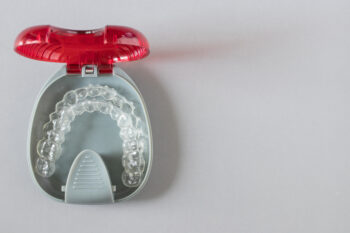 Although you might be uncomfortable with the idea of wearing metal braces, you can feel eager to take on the problems with your teeth spacing that currently affect your smile. Fortunately, traditional orthodontic appliances are not the only option available to you, as you can also take care of gaps and overlaps with a set of customized Orthodontic Clear Aligners! At our Prairie Village, KS dentist's office, we are ready to help you make the right corrections so that your smile spacing is no longer a source of embarrassment. We can also discuss other cosmetic services with you, as it may be possible for us to hide these flaws with a procedure that will give you the results you want in less time!
Orthodontic Clear Aligners Can Help Many People Improve Their Smiles
For many people who want to do something about poor teeth spacing, Orthodontic Clear Aligners are an attractive alternative to traditional metal braces. Unlike braces, which are conspicuous and set in place for the entire adjustment period, clear aligners are easier to fit into your daily life. They are not easy to see, but they are easy for you to take off at times when they might be in your way. Because you have this level of control, you can find that it is easier to see results while still maintaining confidence in how you look as well as your daily routine.
What To Expect As You Begin Your Corrective Work
Your corrective work will begin when your personalized aligners are ready for your daily use. Their customization can ensure that they fit properly and make the appropriate movements so that you see the results you expect. Each one in your set will be a step in your journey to a fully straightened smile. In the course of a typical day, you should keep them in place for as long as possible, but you are free to remove them whenever you have to eat or clean your teeth.
Learn About Other Services That Can Improve Your Smile
For some people who want to cover up relatively minor issues with spacing, cosmetic dentistry can provide other solutions. They include treatment with porcelain veneers, which cover the front surfaces of teeth to hide their flaws. We can also look into the potential benefit of dental bonding and contouring work, a service that offers more conservative results and can be completed in less time.
Talk To Your Prairie Village, KS Dentist About Treatment With Orthodontic Clear Aligners!
Through the use of Orthodontic Clear Aligners, we can take care of your smile by providing you a more discreet solution than work with metal braces. If you would like to learn more, please reach out to our Prairie Village, KS dentist's office at 913-901-8585.