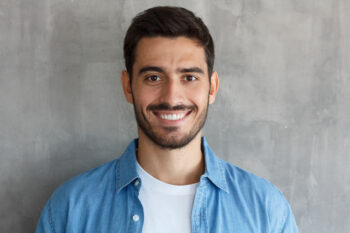 There are products that you can pick up from your grocery store or pharmacy that will offer to remove stains from your teeth. While they can have some impact, they can fail to deliver the kind of noticeable improvements that you hoped to show off. Is this because your teeth are just too stained to be treated properly? While store bought products offer convenience, they can lack the kind of potency that will help someone see real results. At our Prairie Village, KS dentist's office, we can provide a more effective solution in the form of a professional teeth whitening kit. The kits that we provide our patients include more potent bleaching agents as well as trays that allow you to more easily apply the substance that will brighten your teeth.
How Have You Tried To Address Dental Discoloration?
If you have already tried to fight discoloration with a store bought treatment, or with a toothpaste that promised to make your teeth brighter, you may feel less than thrilled with what results you have seen. Instead of depending on these options, you can talk to your dentist about treatment with more potent materials. Advanced bleaching gels provided at our office are safe to use, but they can still offer more positive impact from your procedure. With the personalized kit that we provide you, it can be surprisingly easy for you to start a process of brightening your enamel and making your appearance more attractive!
Taking Home A Professional Whitening Kit
Your personalized teeth whitening kit will be carefully prepared for you to use at your convenience. Because you still have the option of tending to your smile on your own time, you can find that professional results are easier to enjoy than you could have realized. Over the course of ten to fourteen days, you will apply the substance given to you to the surfaces of your enamel. As the days pass, this will lead to your teeth gradually whitening so that they look more attractive, appear healthier and more youthful, and are more exciting to show off!
Why You Might Want To Consider A Different Cosmetic Procedure
If you have issues with intrinsic discoloration, materials that fight enamel stains may not be the best approach for improving your smile. Fortunately, there are in-office cosmetic dental services that can help with this. After providing this kind of treatment, you can have brighter teeth, and you can enjoy coverage that hides damages, issues with misshapen teeth, and other flaws.
Talk To Your Prairie Village, KS Dentist About Making Your Smile Whiter!
By taking home a professional teeth whitening treatment kit, you can more effectively fight discoloration that hurts your smile while still taking care of your teeth in the comfort of your home! If you would like to learn more, please reach out to our Prairie Village, KS dentist's office at 913-901-8585.