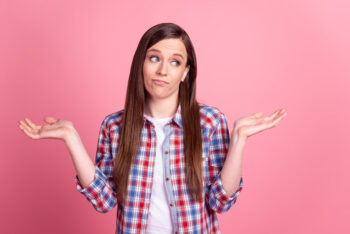 When you are serious about improving your smile, you may assume that you need to plan a procedure at the dentist's office. While your Prairie Village, KS dentist is certainly ready to help when it comes to cosmetic dentistry, not every treatment demands time in the dentist's chair! With a take-home teeth whitening treatment kit, you can take care of embarrassing teeth stains at home, as you will receive both advanced bleaching agents and whitening trays that make them easier to use. We should note that there are several in-office cosmetic procedures that we can offer, too, including treatments for discoloration caused by something other than enamel stains.
The Appeal Of A Whitening Treatment You Can Use At Home
The convenience of a cosmetic treatment that you take home can be hard to resist. Unfortunately, the products on store shelves that offer to make your enamel brighter can have less impact than you hoped, leaving you feeling disappointed in the way you look. Does this mean you have to go in to the dentist's office to undergo cosmetic dental work? Patients at our practice actually have the option to pick up a customized whitening kit that they can use at their convenience.
We Provide Personalized Kits That Help Fight Dental Discoloration
The teeth whitening kits that we provide offer up both advanced whitening gels and custom trays that make their application easier. Once you start your treatment, you will use your trays to evenly apply the whitening agents once per day for the recommended length of time. At the end of your recommended daily applications, you can marvel at the difference this treatment has made, as your teeth can look many shades brighter!
Dealing With Different Forms Of Discoloration
There are forms of discoloration that are caused by problems other than enamel stains. What can you do about these issues? For this and other problems with the way you look, there are other cosmetic treatments you can look into. One is a procedure that calls for the placement of porcelain veneers. With these restorations, you can cover up dull or discolored tooth structure, hide damages, and even cover up problems with the shape, size, and alignment of your teeth.
Talk To Your Prairie Village, KS Dentist About Using A Take-Home Whitening Treatment
Because our patients have the option of taking home personalized teeth whitening treatments, they can find that real cosmetic improvements can be made outside the dentist's office! Dr. Browne is happy to offer this up as one of several approaches to cosmetic care we can take. If you have questions on how you can improve your smile, or if there are any other matters that we can help you address, please reach out to our Prairie Village, KS dentist's office at 913-901-8585.