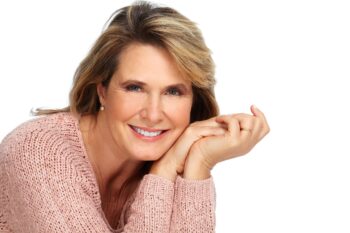 There are problems associated with tooth loss that you should not ignore. An absent tooth changes more than just your appearance, as you can find yourself more vulnerable to TMJ disorder and further losses, and you can wear down remaining teeth that have to do more work whenever you bite and chew. You also need to worry about the effect that your loss will have on your jaw health and stability. Fortunately, these problems are manageable when you choose the right solution for the problem. At our Prairie Village, KS dentist's office, we provide different solutions for tooth loss, including implant dentistry. Through the placement of a restoration on an implant, we can close your smile gap, restore your bite function, and even protect against jawbone deterioration and the loss of more teeth.
Recognizing The Impact Tooth Loss Has Had On Your Life
While it can be a difficult issue from the moment it occurs, losing a tooth can actually lead to more problems as time passes without treatment. Your troubles include difficulty maintaining a comfortable bite motion, which can put pressure on your jaw and lead to TMJ discomfort. The gap leaves neighboring teeth without support, so they are more likely to shift and become lost themselves. Another concern is that because you are not able to stimulate your jawbone with the roots of lost teeth, deterioration can occur. The sooner that you act to deal with this issue, the better chance you have of avoiding these difficulties. Our practice is happy to meet with you and discuss your options for care, which include the restoration of your smile with a dental implant-held appliance.
Planning Treatment With A Dental Implant-Held Restoration
The process of replacing a lost tooth with an implant-held restoration can end with you showing off a smile that appears healthier and more attractive, and it can give you beneficial oral health benefits. First, you will need to have your implant put in place; the implant's location and angle will help you enjoy the most support for your restoration. After you heal from this procedure, you can have a permanent prosthetic appliance put in position.
Taking Care Of Your Restored Smile
Through the regular dental exams and cleanings that take place after your smile is restored, you can receive support that keeps you safe from any issues with your prosthetic appliance. These visits can also ensure that your remaining teeth do not experience problems that will have to be addressed.
Talk To Your Prairie Village, KS Dentist About Restoring Your Incomplete Smile
Through the restoration of your full smile, we can help you show off a more attractive smile and enjoy better oral health! To find out more, please reach out to our Prairie Village, KS dentist's office at 913-901-8585.