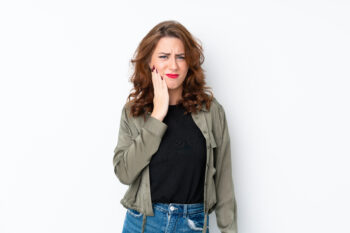 Through the right oral health services, there are a number of problems that can be fully resolved with a trip to your Prairie Village, KS dentist. What you might not realize is that in addition to providing support for a range of issues, we can actually support you when the treatment you require should take place in the shortest time possible. Our emergency dental services are available to our patients when they are needed. Because of this, we can make sure that your trouble with dental pain or an injury is addressed before there are complications that need to be resolved.
Dental Problems Sometimes Call For Prompt Treatment
There are different threats to your smile that can cause problems that are difficult to ignore. A physical injury can cause dramatic changes to your smile as well as potential issues with infection. A severe cavity can create serious discomfort in addition to causing problems with the spread of bacteria through the roots of a tooth. In these situations, the discomfort and/or issues with your appearance can be tough enough to ignore to make prompt care desirable. Fortunately, you can find that our practice is prepared to help when there are serious dental issues that affect you or a family member.
Planning Your Emergency Procedure
Contact our office to let us know that you are in need of dental treatment on short notice. We can make arrangements to see you and provide the appropriate services once you make it to our practice. An evaluation will tell us what kind of treatment you need to make sure your issues are completely addressed. It may be necessary for us to provide a more involved restorative procedure, which can include root canal therapy, but it may only be necessary to provide cosmetic work if your physical injury is not severe. The type of care you require will affect how much work is involved in restoring a tooth, and how long it will take to complete the appropriate services.
Will Your Urgent Care Lead To Problems With Your Smile?
Whether you have a dental injury or problem with an infection, we can provide solutions that preserve your appearance while fully addressing trouble with a tooth. When the support of a dental crown is needed, we can still take care to place a restoration that imitates your healthy tooth enamel and fits in with your smile.
Talk To Your Prairie Village, KS Dentist About Urgent Dental Care
Through your access to prompt emergency oral health services, patients of Dr. Browne can count on support in situations where they need assistance on short notice. If you would like to find out more about this support, please reach out to our Prairie Village, KS dentist's office at 913-901-8585.