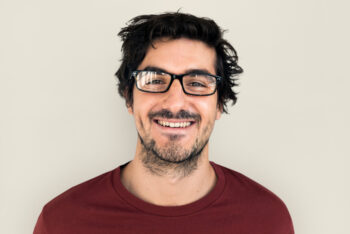 If you have problems with your oral health, you may not be surprised to hear that professional dental work will have to take place. What can surprise you is how your treatment can provide necessary protection while also restoring the appearance of your tooth! At our Prairie Village, KS dentist's office, we can provide lifelike dental crowns to protect vulnerable teeth when decay or physical damage has to be addressed. Different materials that can match the look of your enamel are available to ensure that you have both esthetic and functional support. We should note that even in a situation where you have to arrange treatment for a dental emergency, we can take care to preserve your smile and well-being.
Why You Might Need A Dental Restoration
Any time you have a dental problem that requires restorative treatment, properly caring for your tooth will demand the placement of a filling or crown. These both offer lasting benefits that let you maintain that tooth's health and prevent future problems while also preserving your appearance. When more advanced work is necessary to resolve an oral health problem, a crown is needed to make sure that your tooth has enough support. This restoration completely covers your tooth above your gum line and absorbs pressure that is generated when you bite and chew.
Planning Treatment With A Porcelain Or Zirconia Crown
There are different materials that we can use to make sure teeth are properly protected after a procedure is performed. With both porcelain and zirconia restorations, we can make sure you have functional as well as cosmetic support. These materials are durable enough to manage the pressure, so you will not have to change the way you bite and chew. They also imitate healthy enamel, so they fit in with neighboring teeth and avoid unwanted attention. For back teeth that are not easily seen, we can provide options like metal and porcelain-fused-to-metal restorations, which provided additional strength and stability.
Restoring An Unhealthy Tooth On Short Notice
If you need to arrange emergency dental work, you can make sure that your smile is preserved just as you can count on treatment to improve your oral health. We want patients to know that they can contact us when a problem arises that requires attention on short notice. Just as we prioritize smile-friendly solutions during cavity treatment, we can make sure that your emergency procedure concludes without unwanted changes to your smile.
Talk To Your Prairie Village, KS Dentist About Receiving A Lifelike Dental Crown
With a lifelike dental crown, you can count on your tooth to remain healthy, and you can maintain confidence in your appearance! If you would like to learn more about the benefits of treatment, please reach out to our Prairie Village, KS dentist's office at 913-901-8585.