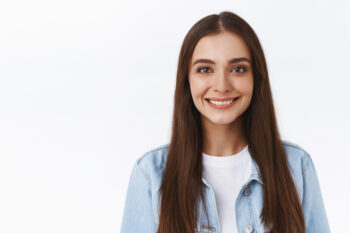 In order to properly protect a tooth affected by a cavity or injury, your dentist may need to restore it with a custom dental crown. At our Prairie Village, KS dentist's office, Dr. Browne can make sure you have the support you need while also providing treatment that preserves your appearance. Our options for treatment with crowns includes restorations that are made to closely imitate the appearance of natural teeth. With these restorations, we can make sure you have the protection and support you need to maintain your natural bite function, but we can also make sure you enjoy support that preserves your smile!
The Importance Of Having A Dependable Dental Crown
A dental crown is a permanent restoration. To put it simply, a tooth that requires restorative dental work will need long-term support because it will not heal and recover on its own. If you go through root canal treatment or any other procedure, it will be necessary for us to provide long-term protection. The good news is that a crown can have a lifelike appearance and still mimic your healthy enamel, preserving your smile while also giving you important support when you bite and chew.
What Type Of Crown Should You Receive?
When you undergo treatment for teeth that are visible when you smile and speak, you can receive a custom crown that is made from a lifelike porcelain material. Another option for treatment that can offer lifelike results is a restoration made from zirconia. This material is attractive and more durable, so it becomes easier to preserve your results. For teeth that are harder to see and responsible for absorbing more bite pressure, we can discuss the advantages to treatments with metal or porcelain-fused-to-metal crowns.
Your Regular Dental Exams Help You Preserve A Healthy Smile
Learning about your options for lifelike restorative treatment can be reassuring. However, you should still take preventive services seriously, as they make it easier for you to completely avoid the need for care. During your regular dental exams and cleanings, you receive important feedback from your dentist along with cleanings from your hygienist that help you manage plaque and tartar development. Unless your dentist tells you to do otherwise, you should follow a routine that includes dental checkups and cleanings every six months.
Talk To Your Prairie Village, KS Dentist About Receiving A Lifelike Crown!
With a lifelike dental crown placed over your tooth, you can feel confident in your ability to protect a vulnerable tooth without altering your appearance when you smile. Dr. Browne is ready to take care of you when you have an oral health issue, but remember that we are also here to support you by offering preventive services that make problems less likely. To find out more about how we can take care of you, please reach out to our Prairie Village, KS dentist's office at 913-901-8585.