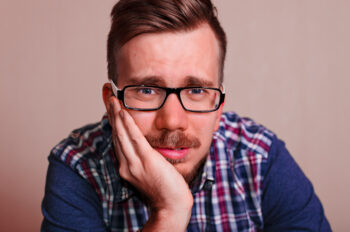 While it takes worsening tooth decay time to form a cavity, a dental injury can leave you with a serious oral health issue with little to no warning. Like dental decay, physical harm can leave your enamel permanently damaged, and the problem can worsen without the appropriate treatment. Our Prairie Village, KS dentist's office can help if you find yourself in need of care on short notice because of an injury. Our emergency smile care can lead to prompt treatment and the full restoration of your oral health! Because our care can include the placement of a crown that matches your enamel, we can also make sure that your smile is preserved.
Why We Want Patients To Know They Can Access Emergency Services
Because you have access to emergency dental services, your injury can be addressed promptly so that you spend less time in pain, and to prevent complications. We understand that problems with your oral health and smile can be difficult to ignore. The discomfort from an injury or infection can be hard to disregard, and your initial problem can worsen due to complications.
Planning Treatment For A Chipped, Cracked, Or Broken Tooth
A physically injured tooth that appears to be chipped, cracked, or broken can seriously alter your smile. Until you do something about this, you can have a harder time smiling with confidence, and you can also find biting and chewing awkward. Fortunately, this is not a problem that you have to put up with for an extended length of time, as you can come to our practice to have restorative dental work done on short notice. Our treatment approach will fit the nature of your injury, which means we can provide the most conservative care possible while still completely resolving the matter.
Prompt Care When Your Tooth Is Loose Or Dislodged
If a tooth is loose or dislodged, you can have understandable fears about losing it. The sooner you come in for care, the better chance you have of preventing this from occurring. While our ideal approach will preserve your full smile, there are prosthetic treatment options available if the damage is too severe, or if treatment is not provided in time.
Talk To Your Prairie Village, KS Dentist About Treating Your Dental Injury
The threat of a dental injury is not one that our practice takes lightly! In the event that your tooth is damaged, loosened, or completely dislodged, we can provide treatment on short notice. We also provide a range of routine preventive, restorative, and cosmetic services to patients in and around our community. If you would like to find out more about how we can help you, please reach out to our Prairie Village, KS dentist's office at 913-901-8585.