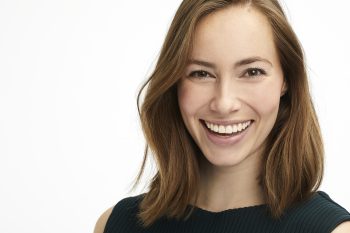 If your growing dissatisfaction with your smile can be traced back to problems with dental discoloration, you should know that the right treatment can make a significant difference. You can see stunning results from a professional whitening procedure, as your Prairie Village, KS dentist can provide a treatment option that removes stains that have accumulated over time. You can even enjoy those results in a more convenient manner than you expect, as we do provide customized whitening kits that are used in patients' homes. We should note that we also provide different in-office cosmetic services that take on discoloration as well as a range of other problems that can affect your appearance.
You Can Take Home A Professional Teeth Whitening Treatment
A customized teeth whitening kit will help you fight discoloration that has worsened over time. Fighting this problem with a store bought treatment option can have some effect, but you can fail to see the results that you really want to show off. This is because the whitening agents available over the counter are limited in their potency. However, you can see more impressive changes if you look into professional cosmetic dental work. With the customized kit that we provide patients, you can remove stains that have formed and deepened in time, which can produce exciting, lasting improvements!
Using Your Whitening Kit At Home
Take-home kits that we provide our patients include customized trays and bleaching gels that are strong enough to make teeth many shades brighter. Typically, a patient will apply these agents to their teeth every day for ten to fourteen days. In that time, you can see your smile become progressively whiter as you break up stains that have gathered and negatively affected the way you look. At the end of this treatment time, you can marvel at just how much brighter your smile has become!
Reviewing Your Other Options For Cosmetic Care
There are other cosmetic dental procedures capable of making teeth whiter. In fact, there are even options that can help when discoloration is caused by something other than enamel stains! We can cover problems by providing porcelain veneers that positively change the shape, size, and color of teeth that look out of place. We can also recommend tooth bonding and contouring work. While the bonding treatment uses materials that are less durable than veneers, this approach can lead to faster results with more conservative changes.
Talk To Your Prairie Village, KS Dentist About Teeth Whitening Treatment
The right approach to teeth whitening treatment can have a remarkable effect on the way you look! If you are ready to do something about dental discoloration, or if you have questions about any other smile concerns, please reach out to our Prairie Village, KS dentist's office at 913-901-8585.