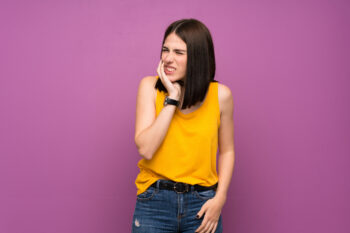 When your concerns about your oral health revolve around issues like dental damage or significant pain, it can be difficult to ignore the problem. In fact, you can find yourself eager to set up treatment as soon as possible to have the matter reviewed and resolved. Fortunately, patients at our Prairie Village, KS dentist's office can count on access to urgent treatment when they have serious oral health concerns. By bringing you in for treatment on short notice, we can make sure that your discomfort is addressed, and that problems with a tooth's health and appearance are fully addressed before there are complications.
Some Dental Problems Call For Care As Soon As Possible
If your tooth is physically injured, or if you are concerned about pain that is severe or persistent, you should make dental work a priority. Putting off care for issues like these can lead to unwelcome complications that interfere with your health as well as your appearance. In fact, if you wait too long to do something about a problem with your oral health, your tooth's condition can worsen to the point where you have to have it extracted!
Addressing Potentially Serious Dental Injuries
Because we meet with patients who need emergency dental work, we can tackle potentially serious issues on short notice. When you arrive for treatment, your evaluation will tell us what condition the tooth is in, and what kind of restorative dental work is required. With physical injuries, we can determine if you qualify for cosmetic dental work, or if a more involved restorative treatment. If a crown needs to be put in place, we can provide one that closely matches the appearance and texture of your healthy enamel.
Addressing Significant Pain At An Appointment
Significant tooth pain, or a discomfort that persists for an extended period of time, can call for the attention of your dentist. This discomfort can point to a problem with an infection that needs to be addressed through root canal therapy. If that service is not provided in time, bacteria can keep moving through your pulp and eventually the roots of your tooth, and that can lead to more complications as well as a greater risk for losing your tooth.
Your Prairie Village, KS Dentist Can Help You When You Have An Urgent Dental Problem
There are times when a dental problem needs to be treated like an urgent concern. If you find yourself with a potentially serious issue like this, know that Dr. Browne is here to help you by providing emergency care. We can take on problems like tooth injuries, pain, and any other issue that needs to be resolved as soon as possible. If you would like to know more, please reach out to our Prairie Village, KS dentist's office at 913-901-8585.