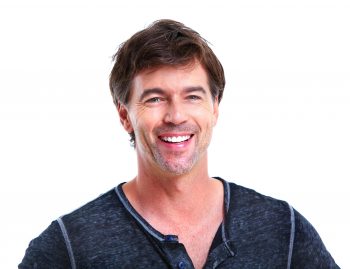 Can you really take care of teeth stains at home? There are many products available at your grocery store or pharmacy that offer to whiten your smile, but they can deliver limited results. However, you can make more exciting changes when you use a customized whitening kit that you take home from our Prairie Village, KS dentist's office. The treatments we provide are capable of removing difficult stains that build up over a longer period of time. We can also provide different in-office cosmetic services that tackle different concerns, including problems with discoloration that are not linked to enamel stains.
Are You Ready To Deal With Teeth Stains?
As teeth stains accumulate, it can become increasingly difficult to ignore the effect that they have on your appearance. Unfortunately, as particles build up, they can become harder to fully remove, and many people can feel as though they are stuck with dull, less attractive teeth. With professional treatment as an option, you do not have to feel stuck with the current color of your smile! Because our practice provides personalized whitening kits, you can still enjoy the convenience of a treatment that you perform at your convenience.
Using A Whitening Kit Provided At Our Dental Office
At our practice, we can create a custom whitening kit that you can use while at home. These kits contain whitening gels that are more potent than commercially available products, and they also include trays that make applying them easier. As you apply these gels each day, you can make progressive improvements to your smile as stains are broken apart. At the end of your daily applications, you can marvel at how bright, youthful, and attractive your teeth look!
What Other Cosmetic Treatments Are Available To You?
One issue with dental discoloration that can frustrate people is the fact that this can stem from more than just teeth stains. Problems with intrinsic discoloration can occur for different reasons. If this problem has affected the way you look, another treatment approach should be considered. Fortunately, there are services we can offer that prove effective against intrinsic discoloration. One option is treatment with porcelain veneers. These thin, durable shells are affixed to the fronts of teeth, and they can effectively hide the blemishes that have made you self-conscious. In some cases, we can also discuss tooth bonding and contouring treatment, a solution that does not require the placement of restorations.
Talk To Your Prairie Village, KS Dentist About Whitening Treatment
Are you ready to make meaningful changes to the color of your smile? Patients at our practice can pick up personalized whitening kits to make the kind of improvements that are truly exciting to see! If you would like to find out more, reach out to our Prairie Village, KS dentist's office at 913-901-8585.