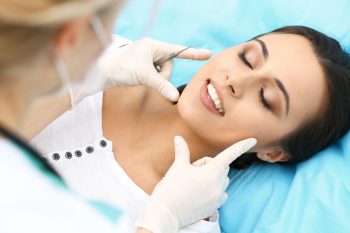 Teeth are restored for different reasons. Treatments that affect your tooth structure are often performed in order to restore your oral health. For example, after we deal with a cavity, we will provide either a dental filling or dental crown. However, in some cases, we can use restorations to address physical trauma, or even to correct problems with the shape, size, or general appearance of a tooth. In these situations, your Prairie Village, KS dentist can look into providing either a porcelain veneer or dental crown. Veneers provide important cosmetic benefits, and they are a more conservative solution that preserves more of your healthy enamel. However, when you need more functional support or protection, a dental crown can be the appropriate treatment response.
What Kind Of Dental Work Are You In Need Of?
Are you looking into cosmetic dental work, or are you in need of restorative dental treatment? If you are focused on changing your smile for the better, veneers can help you resolve a number of problems like dental discoloration, problems with wear and tear, and even issues with the alignment or size of teeth. We can use dental crowns to take care of advanced dental decay as well as problems with dental damage. In some cases, we may recommend the use of a crown to restore a tooth that is undersized or misshapen, as these problems can negatively affect your bite function.
Planning Cosmetic Work With Veneers
If you are interested in work to improve your smile, veneers can provide an effective, lasting solution! With these thin, durable shells, we can provide positive changes by hiding discoloration and dental damage, improving the shape and size of teeth, and even by covering problems that stem from poor spacing. The porcelain material used to construct these restorations is remarkably strong. While they only cover a small portion of your teeth, they are able to hold up against years of friction from biting and chewing.
Discussing Treatment With A Custom Dental Crown
If a cavity is too severe for a dental filling, or if you have dental damage that upsets the health of your tooth, we can provide a custom dental crown for support. These restorations are carefully designed so that they can fit over teeth without looking out of place, and without causing problems for their neighbors. We can even use materials that imitate healthy enamel, which helps to ensure that your smile is not altered by your procedure.
Talk To Your Prairie Village, KS Dentist About Treatment To Restore Vulnerable Or Unattractive Teeth
Through work to restore teeth that are in poor health, or those that look out of place with the rest of your smile, we can help you feel an exciting confidence boost! For those who are after cosmetic changes, we can recommend care with more conservative veneers. Those who want to do something about potential oral health issues can receive lifelike crowns. To discuss your needs and concerns over your smile, call our Prairie Village, KS dentist's office today at 913-901-8585.