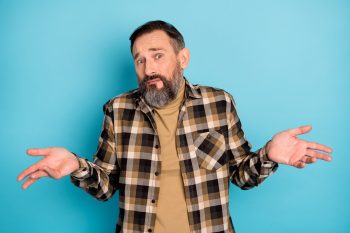 After the loss of just one tooth, you can love a great deal of confidence in your smile. You can also discover that this problem makes it difficult for you to bite and chew without making awkward adjustments to your jaw movement. Over time, you can face a new issue, as the absence of teeth roots can lead to a loss of jawbone density that negatively impacts your smile and oral health. At our Prairie Village, KS dentist's office, we can talk to you about taking on these issues through implant dentistry. When restorations are secured with dental implants, you can have an easier time adjusting to the presence of your restoration, find biting and chewing more comfortable, and enjoy jawbone support.
Should You Have Your Dental Prosthetic Held With An Implant?
There are several benefits you can enjoy from the right approach to prosthetic treatment. A lifelike restoration can certainly improve your appearance, but you can also rely on a prosthetic appliance to support neighboring teeth, preserve your natural bite movement, and help you maintain your overall oral health. These benefits can be obtained by making plans to restore your incomplete smile with a dental implant-held appliance. We can talk to you about what to expect from this procedure, and we can confirm that you are a good candidate for it. If there are issues with implant placement, we can identify them and let you know your options.
Making Plans To Restore Your Full Smile
Whether you need a tooth extracted and replaced, you wish to close a gap that has been present for longer, or need to replace multiple teeth, we can discuss the benefits of prosthetic dental work. When moving forward with implant placement, we can perform an evaluation to confirm you are a good candidate and determine the right placement for the post itself. Before you receive your permanent restoration, a healing period will give you time to recover from the placement process. After this is over, you can return to use to have it put in place.
Maintaining Your Smile And Oral Health After Restorative Treatment
Whether you make plans to restore your incomplete smile with an implant-held appliance, a dental bridge, or any other treatment, we can provide support after the procedure is finished to help you remain in good health. At your regular exams, we will check on your restoration to make sure it is still secure, and that you have no issues with its health or stability.
Talk To Your Prairie Village, KS Dentist About Implant Dentistry
Through dental work to replace missing teeth, we can help you take care of problems that impact your appearance, health, and dental function. If you have questions, or if you are ready to proceed with treatment, reach out to our Prairie Village, KS dentist's office at 913-901-8585.