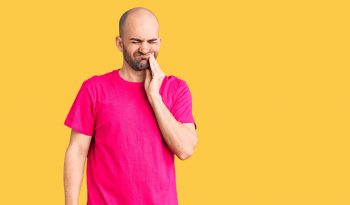 How serious is a problem with a cracked tooth? The answer to this question will depend on just how serious the damage is. That being said, any time your enamel is chipped, cracked, or broken in some other way, you should make a visit with your dentist a priority. Even if the problem seems relatively minor, it can turn into a serious issue when more damage occurs, or when an infection forms. Fortunately, your Prairie Village, KS dentist's office is here to help. We can take a look at your tooth and determine what kind of procedure you might require. If the injury is an urgent concern, we can even bring you in for an emergency dental procedure!
A Cracked Tooth Can Be A Big Problem
Even if the damage seems superficial at first, a cracked tooth can turn into a serious oral health issue. You can be rightly concerned that the injury will worsen in time, that friction and pressure when you bite and chew will cause the crack to grow larger. The onset of an infection is another concern that you should take seriously. Oral bacteria can infiltrate your tooth structure by gathering in the opening created by your crack, and that can lead to worsening discomfort and the possibility that you will lose your tooth!
Scheduling Emergency Treatment For Your Cracked Tooth
To make sure your injured tooth is restored as soon as possible, you can reach out to schedule an emergency dental appointment. When you arrive for treatment, we can take a careful look at your tooth to determine just how serious the injury is, and to see what we need to do about it. The restorative services we offer may include root canal therapy, which will deal with any signs of infection.
Can Cosmetic Work Restore My Tooth?
Dental injuries often call for treatments with custom dental crowns that provide protection for your enamel. However, it may be possible for us to take care of your smile through more conservative cosmetic dental work. Through the placement of porcelain veneers, or through tooth bonding and contouring services, we are often able to take care of teeth that look awkward and out of place due to physical trauma.
Talk To Your Prairie Village, KS Dentist About Restoring Your Cracked Tooth
A cracked tooth can be a big problem, one that will require treatment as soon as possible. This can be a painful and stressful problem to have, but it is one that Dr. Robert Browne is ready to help you address! At your appointment, we can provide the appropriate treatment to protect your tooth and preserve your smile. To find out more, call our Prairie Village, KS dentist's office at 913-901-8585.