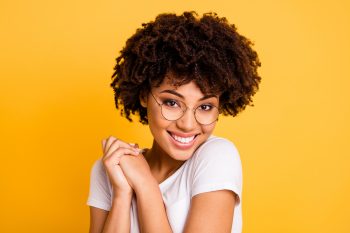 The right cosmetic dental procedure can give you desirable smile changes that last. What may surprise you is how conservative the right procedure can be, meaning you can see your ideal smile while only undergoing limited work. One option for treatment offered at our Prairie Village, KS dentist's office is tooth bonding treatment. Bonding and contouring services carefully modify the shape, size, and color of teeth without restorations. What this means is that we can move forward with smile improvements while only making limited changes, and while shortening your overall procedure time. Of course, before we recommend a specific service, we can help you understand your treatment options, and what services can help you see your desired outcomes.
The Advantages To Tooth Bonding Treatment
Tooth bonding and contouring services target specific flaws that make teeth a poor fit for your smile. Even if a tooth feels slightly out of place, its inability to fit in with your smile can rob you of facial symmetry. You also have to worry about the way issues with misshapen, discolored, or damaged teeth become focal points for others. Through a more conservative cosmetic treatment, we can carefully resolve these problems without capping teeth with restorations, and with fewer overall changes to their enamel.
Issues We Can Address Through Tooth Bonding And Contouring
Tooth bonding and contouring services make precise, measured changes to teeth that are a poor fit for your smile. The contouring process removes excess enamel, something that can positively change your smile by bringing down the size of a larger tooth, and by evening out one that appears jagged or otherwise awkward. The bonding treatment process relies on a composite resin substance that permanently affixes itself to your enamel. This material can make a tooth look whiter, and it can hide any chips or cracks that are visible. It can also help add to a tooth that looks too small.
Discussing Other Cosmetic Services
Finding the right cosmetic treatment puts you closer to your ideal smile than you may realize. Just one treatment is all that many people need to make their desired changes, even if they need to take on several flaws. One thing we can recommend for those who have a longer list of concerns is treatment with porcelain veneers. When veneers cap teeth, they cover up discoloration, damage, problems with poor alignment, and more! These shells only take up limited space, and they are capable of providing lasting support thanks to the strength of the porcelain material used to make them.
Talk To Your Prairie Village, KS Dentist About Tooth Bonding And Contouring Treatment
Tooth bonding and contouring treatment can have exciting benefits for patients. To learn how as little as one appointment can give you lasting smile improvements, call our Prairie Village, KS dentist's office at 913-901-8585.