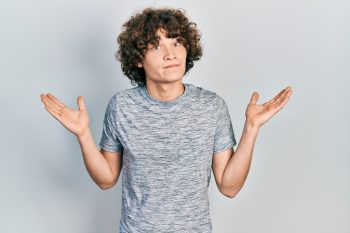 Removing the stains that change the color of your enamel can prove difficult. Your efforts to brighten your smile at home can quickly lead to frustration, as the move to a whitening toothpaste and even the use of a store bought whitening treatment can lead to limited improvements. Does this mean you are simply stuck with a dull smile? Our Prairie Village, KS dentist's office can offer a cosmetic procedure that gives you the results that you seek. Professional whitening treatments rely on more potent bleaching agents that can safely and effectively resolve your problems with discoloration. We can also review your options if you are looking for a way to deal with internal issues that discolor your smile.
Many People Struggle With Embarrassing Teeth Stains
Dental discoloration is a common anxiety for people. Even if your teeth are healthy, particles that have gathered on your enamel can change their color in ways that make them look unattractive. If your objective is to deal with this problem, your first choice may be to see what a store bought treatment can do for you. Unfortunately, these items can fall short of delivering the results that people want, as they can have less success at removing discoloration caused by stains that have formed and settled over time. When you want to make your smile many shades brighter, you should look into professional teeth whitening treatment.
What To Look Forward To From Your Professional Whitening Treatment
You can actually see professional results from a teeth whitening treatment that you use in the comfort of your own home. Your dentist can provide a customized kit that you will use to apply potent bleaching gels on a daily basis. When used, they will help you resolve issues by breaking apart the stains that have built up and become difficult to remove. Kits include customized trays that make the application process easier. At the end of your recommended daily treatments, you can see the results that you really wanted to show off!
Reviewing Your Other Options For Cosmetic Dental Work
Cosmetic dental work takes on more than just discoloration! It also takes on problems with your smile color that are not brought on by stains but internal issues. With porcelain veneers, we can make significant changes to the way you look. We also have the option of hiding blemishes and other flaws through tooth bonding and contouring work.
Talk To Your Prairie Village, KS Dentist About Removing Enamel Stains
If you are looking for a way to make your smile significantly brighter, talk to Dr. Browne about teeth whitening treatment! We offer this and other treatment approaches that help people feel more confident in their looks. For more information, call our Prairie Village, KS dentist's office at 913-901-8585.