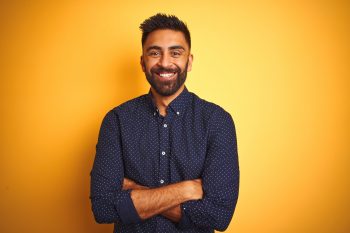 The summer months are fast approaching. During this time, people often find more excuses to spend time engaged in outdoor activities. With a professional teeth whitening treatment, you can spend your time outside showing off a bright, dazzling smile! Our Prairie Village, KS dentist's office provides our patients with take-home teeth whitening kits that remove stubborn and embarrassing stains they have picked up from tobacco, coffee, red wine, and many other items. If you have concerns about tooth discoloration that are not linked to teeth stains, we can discuss other options for treatments that deliver lasting improvements.
Are You Currently Confident In The Color Of Your Smile?
Dental discoloration robs many people of confidence in their smile. Because teeth stains are often difficult to avoid, it can feel as though there is no way to escape some changes to the way you look. If those changes have made you self-conscious to the point where you want to keep your smile hidden, consider treatment with a custom whitening kit! Unlike store bought treatments, which often struggle to remove more than stains on the surface of teeth, professional treatments offer more support when it comes to fighting discoloration.
Taking Home A Custom Whitening Kit
You will take home a teeth whitening kit that has been prepared for you by your dentist. The kits that are provided at our practice contain effective bleaching agents as well as trays that are capable of fitting comfortably and making your daily treatments easier. You will follow a recommended series of daily treatments to steadily remove the stains that have hurt your appearance. Typically, a patient who engages in take-home teeth whitening treatment can have results after just ten to fourteen days!
Why You Might Want To Consider Another Cosmetic Treatment
What can you do if your discoloration is not caused by stains? Changes that affect your tooth structure can change your smile by making teeth look dull and discolored. To resolve these problems, we can recommend different cosmetic dental procedures. Care with porcelain veneers can take care of this issue for you by hiding blemishes and changes in tooth color, and they can also hide problems with the shape, size, and general condition of teeth that currently look less attractive.
Talk To Your Prairie Village, KS Dentist About Whitening Your Smile
By taking home a teeth whitening kit from Dr. Browne, you can begin a treatment process from the comfort of your home that will effectively fight dental discoloration! We provide these kits along with in-office cosmetic services that manage to hide blemishes, structural flaws, and more. To find out more about how we can help you, please contact our Prairie Village, KS dental office today at 913-901-8585.